Published in Bolivia

- Warfare analysis - 4 years ago - 8
Dear all,

The month behind us is one of the best for Bolivia.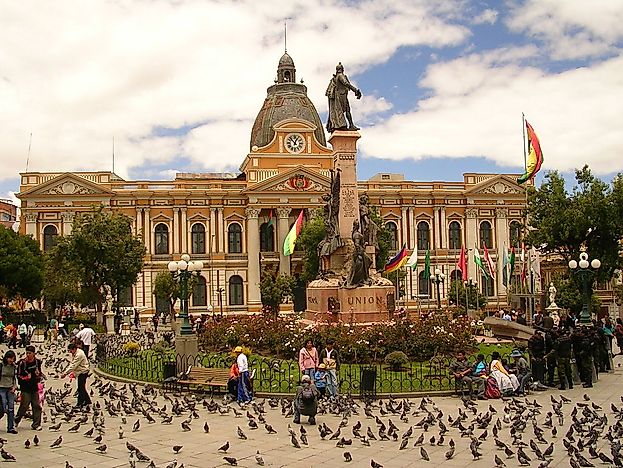 After many misfortunes, we managed to create a small, but safe country in this virtual world.
We have managed to create a mini-alliance that will help all small and occupied countries.
Details will be in some of the following articles.

Many great battles were in this part of the eWorld.
Mexico has launched a major military mission.




Together with their allies they decided to conquer this part of South America.
They have progressed very rapidly ... Colombia, Peru, Bolivia ...
Mexico conquered one by one territory.
On the other hand, who has followed all the events, it can be noticed that there are good tactics and strategists in this part of the world.
Peru and Bolivia make excellent military tactics by joint forces.
The first victories, successful RWs, counter attacks, tactical attacks, blocking opponents...
No one remained indifferent, some even threatened with permanent occupation if we continue to cooperate with Peru.
When the official and final agreement between Mexico and Brazil was ended, the situation was clear.
Brazil start new war.
Mexico has returned to its original territories even faster...

Now that I am finishing my mandate as president, I want to thank everyone who was with us.
Bolivia has managed a lot to achieve.
In this month, we did not lose territory due primarily to Peru and our joint military actions.
Also, Many thanks to our allies, Turkey, Japan, Italy, New Zealand...
Thanks to every player who has ever fought for Bolivia!
:)

Of course, BOLIVIA always looks for new players !
You do not have to change citizenship, it s not a requirement ...
We have good wages, good entertainment...
We have bad bonus region but we play the game! :D
Sincerely yours,
DonChe
CP of Bolivia
Support
BHAIRAVA
Chuliganas