Published in Japan

- Political debates and analysis - 4 years ago - 3
IN THE LAST HOURS AN ARTICLE OF A JAPANESE JOURNAL HAS BEEN PUBLISHED.

SAYING IN THEIR ARTICLE THAT THEY DID NOT GO TO RESSPET THE NAP. ETC ETC

UNTIL YOU ARRIVE AT THE POINT OF PRESENTING A MOTION OF CENSORSHIP AGAINST YOUR CP ALBEDO.

ACCEPT IT JAPANESE, THEY ARE ALREADY FINISHED, THE NAP THAT IS PROPOSED IS CONVENIENT IF THEY DO NOT WISH TO BE DELETED IN THEIR ENTIRETY.

BE A PEOPLE OF WORD, COMPLY WITH WHAT THE CP OF JAPAN (THE CIAL YOU CHOSE) SIGNED WITH THE UNITED MEXICAN STATES. 

FROM PACIFIC COAST OF MEXICO
NEWSPAPER PUNTO MEDIO.
Support
Comments (3)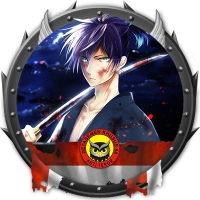 Nachos should be burned! Free Miyabi!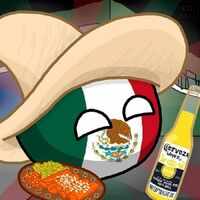 EN LAS ÚLTIMAS HORAS SE HA PUBLICADO UN ARTÍCULO DE UNA REVISTA JAPONESA. DICHO EN SU ARTÍCULO QUE NO VAN A REPENSAR EL PAPEL. ETCÉTERA ETCÉTERA HASTA QUE LLEGUE AL PUNTO DE PRESENTAR UNA MOCIÓN DE CENSURA CONTRA SU CP ALBEDO. ACEPTÁLO JAPONÉS, YA ESTÁN TERMINADOS, EL PAPEL QUE SE PROPONE ES CONVENIENTE SI NO DESEEN SER BORRADO EN SU TOTALIDAD. SEA UN PUEBLO DE PALABRA, CUMPLE CON LO QUE EL CP DE JAPÓN (EL CIAL QUE USTED ELEGÓ) FIRMÓ CON LOS ESTADOS UNIDOS MEXICANOS Desde la costa del pacifico de mexico PERIÓDICO PUNTO MEDIO.