Published in Croatia

- First steps in eRevollution - 4 years ago - 38
The time has come for another one of our articles, with the latest news, updates and/or announcements. So, here they are:

The Act of War

As you've read in our last article LINK, the Act of War is coming back on March 4th and lasts until March 24th(last day). This time there won't be any reset from our side, so you have all the time you need to finish the event as many times as you want.






However, this event is coming with a twist: in the True Revolutionary section (where you fight in resistance wars on the resistance side), you can fight with weapons and RPG only. So there will be different prize sets, one for the True Patriot and True Ally sections (with Bronze, Silver and Golden stages), and one for the True Revolutionary section (also stages Bronze, Silver and Golden).

Bronze stage for True Patriot and True ally:
Reward will be one of the following:
- 100 experience
- 50 RPG
- 250 Local currency
- 10 Energy bar

Silver stage for True Patriot and True ally:
Reward will be one of the following:
- 5 work tokens
- 15 Energy Bar
- Q2 house
- 10 Gold

Golden stage for True Patriot and True ally::
Reward will be one of the following:
- 3xq4 missiles
- 10 work tokens
- Q3 booster
- Q3 House

Rewards for True Revolutionary stages
Bronze stage:
- 100 q4 weapon
- 3xq2 missile
- q1 booster
- 8 Gold

Silver stage:
- 20 Energy Bar
- 150 RPG
- 10 Work token
- q4 booster

Golden stage:
- q5 house
- 30 Energy Bar
- 15 Gold
- 3xq5 missile


Speed Week

Speed Week will be back, to accompany the beginning of the Act of War, and it will last for one week, from March 4th until March 10th(last day).


Packs

All gold packs that are purchased during the Act of War event will also have work tokens included in the pack.
A surprise pack will be available for purchase between March 7th-10th, and its contents won't be revealed until then. Please beware that in that pack you will able to buy land place, but only in the first purchased pack, after that rewards will be changed

Gift pack

There are some players that left us for various reasons, we miss them a lot and we would like to see them again, so spread the word, we have prepared a welcome pack for all those that didn't log in for 20 days at least, in hope they will come back and stick around, because the more the merrier, as they say. Things which will be included in welcome pack are:
+ 100 strength
+ Q3 house
+ 200 Q3 food
+ 100 RPG
+ 30 Energy Bar
+ Q1 booster

Coming soon…

Last but definitely not least, we have decided to offer you discount on Training Center upgrades, Store and Strategic buildings. Keep an eye on the main page, they will be active from 07.03.2019 - 10.03.2019(last day).


Cooldown for buying Energy bars

Probably all of you already know but won't hurt to repeat, the cooldown for buying Energy bars was implemented on Feb 17th , and it lasts for 7 days upon buying a pack.
Moderators

We are once again looking for new moderators. It is a job that comes with its perks and responsibilities. You are responsible for your actions, and if you do things that harm the game and/or other players, you will face consequences for it, which may go up to straightforward permanent ban. You ought to be confidential and not share any information given to you, be it about other players, the game itself, insights by admins etc., and violating those rules is also prone to punishment. The person who wants to become a moderator cannot be involved in any aspect of political life ingame due to conflict of interests.

To apply you have to meet certain demands:

Age above 20 years
Must be available at least 3-4 hours a day
Must be active as much as possible
Good English knowledge


Must be without a ban



When applying we urge you to write about yourself as much as possible, like where you come from, how old you are, how much time you have, what you do, if you had any previous experience with being a Moderator. The better you introduce yourself, the better chance you have to be selected as a Moderator.
Some questions to answer, for better application:

Do you have experience with Moderating in any game?
Are you a quick learner?
Have you ever been banned in eRevollution 1 and/or 2?
Do you have a job?
Do you have access to computer at least 3-4 hours per day?
Do you play the game via mobile or computer?
Are you active in Skype?
What is the reason which made you send us application for moderator position?
What do you believe you can really contribute to our moderation team?


Describe your character.



Send your application to our email: erevollutiongame@gmail.com
For any questions, problems, suggestions, feedback, feel free to contact us via any of the official channels. You can use them also to inform yourself about news, maintenance schedule, updates and any other info regarding the game.

That is it for now. Until some other time with more news, have fun and enjoy the game.
Sincere regards,
Best regards,
eRevollution Team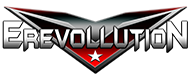 Support
Boikov
PomamA
Achilles
Miltiados