Published in France

- Social interactions and entertainment - 4 years ago - 35
Hello everyone,
it is time we come again with some of the latest news. We won't waste any time, rather cut straight to the chase and we announce all updates which will be in game from 15.04.2019:
Easter event


It's Easter time, and with it, a new event!
Event last from April 15th until May 5th
, and it works like this:
there are 12 eggs, each egg contains a gift
you can open 2 eggs every day for free
for every 300 hits you make in the battlefield in a day, you will receive an additional egg
You can see the overall content of those 12 eggs on your right, if you don't like them, you can reset it for 5g and receive another random option
there is a total of 50 rewards
you can use the "reset" option however many times you want.

Training center for players with lower strength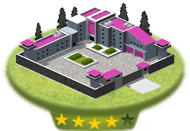 From now on, the amount of strength each training center gives daily will be changed
for players below 4000 strength.


We hope this setup will help new players and those with lower strength catch up quickly.
Resource shuffle
The resources locations have been changed and it will be available from Monday!!! Good luck hunting down 3x100 again! And please note that their distribution was decided two weeks ago, we have no idea about the current geopolitical situation or what happened in recent times, but know that we had absolutely no intentions of "favorizing" anyone. Let the chase begin!
For comparison, you can see the table
with old resource distribution
, for two rarest resources from each section.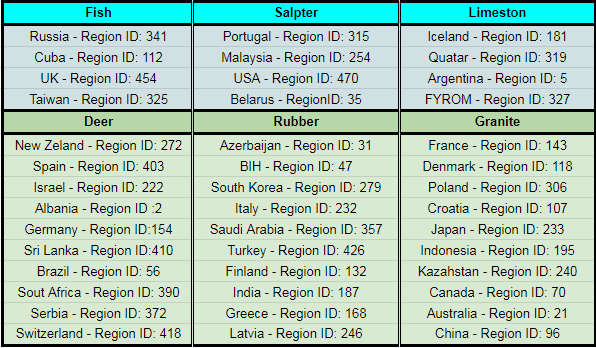 Missions mishap
We cannot specify enough how much we are sorry for the mistake with missions and their restoration. The mistake happened when we were trying to implement the option to solve the missions with gold. All of the inflicted damage was manually compensated, and the duration of missions will be prolonged for 7 more days,
so they will last until May 5th
. We wish you good luck in further progress. Once again,
we are deeply sorry it happened
, we will do whatever it takes to prevent such things from happening again, and hope it will just be a thing of the past. And one more important thing-
since there will be some differences in strength (some people will solve the missions giving it twice), we will solve that a little bit later, to make everything equal and right just as it was supposed to be, so don't be surprised with fluctuations.
Speed Week
Speed Week will be back, and it will last for one week, from
April 15th
until
April 21th(last day)
.
It would be great for those of you who didn't join our official Discord server yet to do it, since you can always contact us there and be up to date with latest announcements which we regularly publish.
As always, for any questions, problems, suggestions, feedback, feel free to contact us via any of the official channels. You can use them also to inform yourself about news, maintenance schedule, updates and any other info regarding the game.

That is it for now. Until some other time with more news, have fun and enjoy the game.
This brings us to the end of this issue of Admin news. Enjoy the missions, enjoy the Easter event, and until some other time, take care and enjoy the game.
Best regards,
eRevollution Team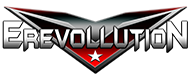 Support
Boikov
LordMarlock
KamKo
jason48
Miltiados
BillyGrande
BillyGrande
BillyGrande
BillyGrande
BillyGrande
BillyGrande
BillyGrande
Rusty D
Galaxy1
Eldrad Ulthran
Eldrad Ulthran
Eldrad Ulthran
Eldrad Ulthran
Eldrad Ulthran
Eldrad Ulthran
Eldrad Ulthran
Eldrad Ulthran
Eldrad Ulthran
Eldrad Ulthran
Eldrad Ulthran
Eldrad Ulthran
Eldrad Ulthran
Eldrad Ulthran
Eldrad Ulthran
Eldrad Ulthran
Eldrad Ulthran
Eldrad Ulthran
Eldrad Ulthran
Eldrad Ulthran
Aridanra
Aridanra
nodaz99
spartan1
Diaz
Diaz
Diaz
Diaz
Diaz
Diaz
Diaz
Diaz
Diaz
Diaz
Diaz
Diaz
BHAIRAVA
BHAIRAVA
BHAIRAVA
BHAIRAVA
BHAIRAVA
BHAIRAVA
BHAIRAVA
BHAIRAVA
BHAIRAVA
BHAIRAVA
BHAIRAVA
BHAIRAVA
BHAIRAVA
BHAIRAVA
BHAIRAVA
BHAIRAVA
BHAIRAVA
BHAIRAVA
BHAIRAVA
BHAIRAVA
Albert wesker
oldman
Rodjo
MrFrog
Arkantos
CRIS99
Mr IX
Mr IX
Mr IX
Mr IX
Mr IX
Mr IX
Mr IX
Mr IX
Mr IX
Mr IX
Mr IX
Mr IX
Mr IX
Mr IX
Mr IX
Mr IX
BangoVasil
davidking
davidking
davidking
davidking
davidking
davidking
davidking
davidking
davidking
davidking
davidking
davidking
davidking
davidking
davidking
davidking
davidking
davidking
davidking
davidking
imoenbg1
TugaWolf
Stillborn Jr
Anarchipel
Deni Vase
Koukoumafka