Published in France

- Social interactions and entertainment - 4 years ago - 61
Dear players,

Hello and welcome to another edition of Admin news. First of all, we fixed the problem regarding strength after missions, so from now on all strength points are as they were supposed to be. Now that that is behind us, let us start with an announcement.
War of Nations

We present to you War of Nations, a tournament involving all countries, which will last from May 13th until May 26th.
Countries will receive points based on their activity in the battlefield, and they will be given like this:
1 point - won a direct battle
2 points - a country liberates its region through Resistance War
-1 point - lost region through Resistance War
The country that collects most points in the end will receive a Gold mine, and all of their citizens who are registered until the beginning of the tournament will be able to "mine" gold for certain number of days. In addition, all players who make more than 1000 hits during the tournament will receive a prize their country receives for being among the best.
Besides the top countries list, there will be a category for Top10 players with most overall hits, and top 3 players will receive a new medal on their profile.
Citizenship change is disabled from now (release of this article) until the end of the tournament and it will be available again after receiving all rewards.
Speed week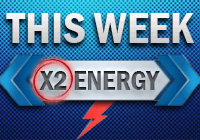 Speed week will be active from May 13th until May 19th(last day).
eRev2 Pack
eRev pack will be available for purchase from the Store for the first 3 days of the tournament.
Borders
We added a new border, so from now on Mexico's region Pacific Coast (region ID 262) will border New Zealand's region Auckland (region ID 272) on top of existing ones.
After the tournament, we will announce new events and updates to the game. You are more than welcome to write us your suggestions, be it some update, new event, or a way to improve the game.
Moderators
We are once again looking for new moderators. It is a job that comes with its perks and responsibilities. You are responsible for your actions, and if you do things that harm the game and/or other players, you will face consequences for it, which may go up to straightforward permanent ban. You ought to be confidential and not share any information given to you, be it about other players, the game itself, insights by admins etc., and violating those rules is also prone to punishment. The person who wants to become a moderator cannot be involved in any aspect of political life ingame due to conflict of interests.
To apply you have to meet certain demands:
Age above 20 years
Must be available at least 3-4 hours a day
Must be active as much as possible
Good English knowledge
Must be without a ban
When applying we urge you to write about yourself as much as possible, like where you come from, how old you are, how much time you have, what you do, if you had any previous experience with being a Moderator. The better you introduce yourself, the better chance you have to be selected as a Moderator.
Some questions to answer, for better application:
Do you have experience with Moderating in any game?
Are you a quick learner?
Have you ever been banned in eRevollution 1 and/or 2?
Do you have a job?
Do you have access to computer at least 3-4 hours per day?
Do you play the game via mobile or computer?
Are you active in Skype?
What is the reason which made you send us application for moderator position?
What do you believe you can really contribute to our moderation team?
Describe your character.
Send your application to our email: erevollutiongame@gmail.com
As always, for any questions, problems, suggestions, feedback, feel free to contact us via any of the official channels. You can use them also to inform yourself about news, maintenance schedule, updates and any other info regarding the game.

That is it for now. Until some other time with more news, have fun and enjoy the game.
This brings us to the end of this issue of Admin news. Enjoy the missions, enjoy the Easter event, and until some other time, take care and enjoy the game.
Best regards,
eRevollution Team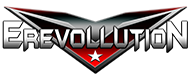 Support
Moto
Moto
hoobline
Robiuhas
Urushihara
Pasok na goustaroume
LordMarlock
Sergio Quevedo
Desteroid
Miltiados
B I T E R
leonidas444
Blkfyre