Published in Georgia

- Social interactions and entertainment - 4 years ago - 56
Hello everyone,

this article will be a longer one, because we have several bigger announcements.
First of all,
congratulations to all winners from the War of Nations tournament
, we hope you had lots of fun during it.

Also congrats to best 10 players and we hope that they are satisfied with their rewards
The next time
War of Nations
will be active, the rules will be a little different.

Q6 weapon factory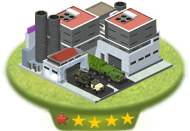 As of Saturday, you will be able to upgrade your weapons factory to q6, so there will be a new weapon for you to fight with. You will be able to buy or sell it via Companies market. You can see the cost of upgrade, cost of production and other important information in the table below:

Missions
A new set of missions begins on June 3rd, and it will last until July 14th. There will be 51 missions total, and in the last 7 days we will unlock the possibility to solve them using gold.

The
concept of missions is fairly familiar
, but we will repeat them for those of you who do not know it. The missions are parted in several sections. First, you have a set of Beginner missions. After you finish all of them, three different colored series of missions (blue, green, red) will unlock, which represents three categories- Businessman, Soldier and Adventure, and three of each will be unlocked. After you finish a set of each color, a new set of 3 missions of the same type will unlock.
When all sets of all colored missions are complete, Expert missions will unlock, and after them, one last Final mission. If you successfully complete all of the missions, you will receive a shiny medal on your profile to celebrate your success.
Speed Week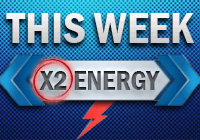 In order to assist you in the beginning, the Speed Week will be active again from June 3rd until June 9th.
eRev2 Starter Pack
As many players asked and suggested it would be good to make a pack for new players which would include strength among other things, we decided to introduce such pack for younger players (less than 3 months old, or have strength below 3000), and only they will be able to see it. The pack will help them gain enough amount of strength to be competitive in the battlefield a little faster, and hopefully help them stay in the game. It has no limitations for now, and we will change the contents of the pack when necessary.

Miscellaneous
We would like to thank everyone for their productivity and giving us plenty of ideas and thoughts on ways to improve the game. Your ideas and thoughts are always welcome, so share yours with us, who knows, maybe one of your ideas will be implemented.
Some other announcements for the next month are:
- New event which will be focused on attracting new players; it will last whole summer
- New event for getting rewards which will last for 7 days
- Completely new event never seen before.
As always, for any questions, problems, suggestions, feedback, feel free to contact us via any of the official channels. You can use them also to inform yourself about news, maintenance schedule, updates and any other info regarding the game.

That is it for now. Until some other time with more news, have fun and enjoy the game.
This brings us to the end of this issue of Admin news. Enjoy the missions, enjoy the Easter event, and until some other time, take care and enjoy the game.
Best regards,
eRevollution Team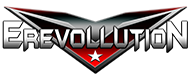 Support
Miltiados
axew7
Kingorion
Poesia
Fingolfin
Dalululn
Dalululn
Dalululn
dragica1
Great
G u r i n
G u r i n
G u r i n
G u r i n
G u r i n
whatever
Emporer
whatever
whatever
whatever
whatever
Desteroid
Pablete
Pablete
Pablete
Pablete
Pablete
Darth Bane
Amir82