Published in Croatia

- Social interactions and entertainment - 4 years ago - 7

Greetings citizens of the world,

Government of Croatia is in need of graphic designer so we decided to organize contest in hope there is still someone in this game who know to do good graphic. Contest will last 7 days till next Sunday till 13:00 eRev time.

Conditions that allow you to enter contest:
1) Header for newspapers of MoFA  ( 800x160 )

2) Header for newspapers of PR  ( 800x160 )

3) Separator for newspapers of MoFA ( 720x30 )

All works must be original!

Rewards:
1) First place 50 gold and exclusive contract with Government of Croatia

2) Second place 500 q5 weapons 

3) Third place will get his works published in PR Croatia newspapers as honorable reward.

PR of Croatia: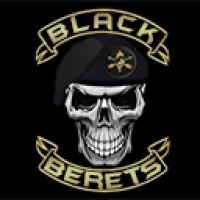 Support
spartan1
Nebra007
Moto
Dreamkiller1514
Ant3
HajdukVeljko
sweetsummer
EpicFailMrDONXA
Bambobee
Unsalondete
Kabel