Published in Spain

- Social interactions and entertainment - 3 years ago - 33
Hello,
we are back with the latest Admin news with some announcements for August. But first up, some news regarding resistance war update.



Several days ago a change was made regarding Resistance Wars. In case you missed the announcement on Discord, we are hereby informing you that cooldown period is removed if the Resistance War is successful (meaning that you can start another battle as soon as the first one finishes). If the occupier defends the region, 24 hours of cooldown remain before another resistance battle can be started.
DELETING COUNTRIES (WHAT HAPPENS WITH MPP)
Since some of you forgot or don t know, we will repeat- when a country becomes deleted (loses all of its regions), Mutual Protection Pacts (MPPs) are deleted. However, the country can vote on new MPPs, which will remain (even after the country begins retrieving regions) for the purpose of having True Ally battles (you must travel to an ally s region though). This is not a new feature, it has been this way since the start of the server.
SUMMER DICE
In case you forgot, Summer Dice lasts until the end of the week (Sunday, August 4th), don t forget to use your dice before the board expires.

M-UNITS TOURNAMENT



A new type of Military Tournament will begin on August 5th, and it will last until August 18th. Unlike last tournament (which was focused on hits), this one will be all about damage the Military Units make during the two weeks of tournament.
Top 10 players with most damage overall will receive prizes (regardless of their MU s ranking).
As of this day, you are unable to change military units, and the option will be locked until the end of the tournament and few days after while collecting rewards. Players registered after release of this article will not be able to participate in the tournament.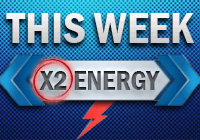 Double Speed energy recovery will be active for both weeks of the tournament. (August 5th until August 16th)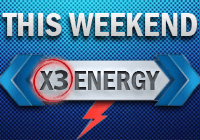 Triple Speed energy recovery will be active on the last weekend of the tournament. (August 17th and 18th)
After this event, there will be another Act of War, however, it will also be slightly changed regarding the required amount of hits and actual requirements for making hits, it will last for 7 days.After that, a new event will take place, for which we won't reveal details for now.(Maybe if we got new fresh idea from you, we could see your event in game)
If you have suggestions regarding potential new events or other things you would like to see implemented in game, feel free to contact us through private message, Suport, Discord or e-mail. Every idea we find attractive and which becomes implemented in the game will be rewarded.
GAME PROMOTION
We are still supporting and helping everyone that would like to promote the game, and everyone that wishes to do so, feel free to contact us.
We would also like to hear your ideas on how to promote the game on international level, since our attempts to promote it on global level weren't rather successful. We would like to hear your ideas on what would be the best ways to approach various national groups, whether you have any national based projects or wishes/ideas on how to promote the game in your native language, is it Facebook, websites, forums etc. Feel free to contact us and share ideas, we support every project, and even sponsor the ones we find good.
MODERATORS

We are once again looking for new moderators. It is a job that comes with its perks and responsibilities. You are responsible for your actions, and if you do things that harm the game and/or other players, you will face consequences for it, which may go up to straightforward permanent ban. You ought to be confidential and not share any information given to you, be it about other players, the game itself, insights by admins etc., and violating those rules is also prone to punishment. The person who wants to become a moderator cannot be involved in any aspect of political life ingame due to conflict of interests.
To apply you have to meet certain demands:

Age above 20 years
Must be available at least 3-4 hours a day
Must be active as much as possible
Good English knowledge
Must be without a ban
When applying we urge you to write about yourself as much as possible, like where you come from, how old you are, how much time you have, what you do, if you had any previous experience with being a Moderator. The better you introduce yourself, the better chance you have to be selected as a Moderator.
Some questions to answer, for better application:

Do you have experience with Moderating in any game?
Are you a quick learner?
Have you ever been banned in eRevollution 1 and/or 2?
Do you have a job?
Do you have access to computer at least 3-4 hours per day?
Do you play the game via mobile or computer?
Are you active in Skype?
What is the reason which made you send us application for moderator position?
What do you believe you can really contribute to our moderation team?
Describe your character.
Send your application to our email:
erevollutiongame@gmail.com
As always, for any questions, problems, suggestions, feedback, feel free to contact us via any of the official channels. You can use them also to inform yourself about news, maintenance schedule, updates and any other info regarding the game.
With this, we conclude this issue of Admin news. We hope you are enjoying the summer, and that you enjoy August on eRev2, with plenty of success in our events.

Best regards,
eRevollution Team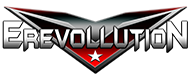 Support
B I T E R
Gaso2503
El Tarlo
Moto
Miltiados
Boikov
Boikov
Boikov
Ragnarok
nika goguadze
nika goguadze
Ragnarok
Ragnarok
Ragnarok
Ragnarok
Ragnarok
Ragnarok
Ragnarok
Ragnarok
Ragnarok
Ragnarok
Ragnarok
Ragnarok
Ragnarok
Ragnarok
Ragnarok
Ragnarok
Ragnarok
Ragnarok
Ragnarok
Ragnarok
Forca
Forca
burchex
omidmoradi
omidmoradi
omidmoradi
omidmoradi
omidmoradi
Blkfyre