Published in Serbia

- Social interactions and entertainment - 3 years ago - 46
Hello,
welcome to September edition of Admin news. Summer is slowly coming to an end, we hope you had a great vacation and are ready for further accomplishments in school, work and of course, eRev2!
We hope you enjoyed Beyond the limit
, especially since it was completely new event, not similar to anything you might have seen on any kind of similar game. Don t forget today is the last day of tournament, push hard to your limits win prizes you deserve
Without further ado, let s see what lies ahead, what events and updates we can expect:
Missions






A new set of missions* will take place from September 9th until October 13th. There will be a total of 50 missions which we hope you will enjoy doing, and that many of you will receive Quest Hero medals.
*For those of you who are unfamiliar with the missions concept, here are the basics:
1. First up, you will receive 9 gray "basic" missions
2. Upon their completion, 3 sets of missions will appear:
           3 blue missions (Business category)
           3 green missions (Soldier category)
           3 red missions (Adventure category)
3. Once you complete 3 missions from one category, another 3 will open, and it will go like that until you complete all the missions from all categories; there will be 12 Business missions, 12 Soldier missions and 12 Adventure missions
4. When all of the missions from all categories are successfully completed, 4 golden missions will appear
5. Once the golden missions are finished, you will receive one final mission, which will award you Quest Hero medal upon completion
6. From October 1st, you will be able to finish them using gold; until that point, the only way to pass a mission is to fulfill its task.
Change in energy recovery formula and training ground

Up until now, energy was recovered at rate of 10 energy points every 6 minutes (active house restoration not included), and during x2 Speed Week, it would take 3 minutes for 10 energy points to restore.
From now on, base energy will restore at rate of 10 energy points every 4 minutes (which means that if you activate q5 house, its -60sec energy recovery time will lower your energy recovery speed down to 3 minutes for 10 energy points).
Of course, that means that during Speed Week(end)s energy will recover at rate 10 energy per 2 minutes (1 minute with activated q5 house), but note that Speed Weeks won t occur every weekend, and you will be notified when it does.

We lifted the bar for receiving bonus strength from 5500 to 7000 strength points.

Resources distribution change

Resources change will take place during next month, new resources locations are entered in the system, the only thing left now is to wait.We are considering lowering the number of rare resources, so please write your opinion on the matter in the comments.
Also, we will be introducing couple of new things on that date as well, one of them being claiming daily rewards for active players.
Random things we discussed in last Admin article
Last time, we threw couple of ideas to hear your opinion on them, and we would like to list the conclusions:
We will NOT introduce rounds in battles, normal 24h period will remain; we were not completely interested in the idea in the first place, and players are also not supporting it;

We are, however, still looking in ways to limit amount of members in Military Unit; we are preparing a whole new Military Unit game-play for you, and it simply won t make sense if the amount of members of a Military Unit is unlimited

We are making plan of some kind of week event which would be active permanently and give prizes by daily tasks(under construction)

We support idea to help small countries, but we can not find way how to define small country or when small country become BIG country. If you have some kind of idea, how can we define it(without easy possibility from players to exploit it) please contact us or write comment below

We won t change travel options.

MPP, some of you are for lowering it some of you are for rising it. So we will stick for this one system.We are honestly afraid if we lower it that you will abandon more countries than now and go to 2-3 countries. 



We won t add black market in game because we don t support that idea, we are even thinking how to improve marketplace on national scale. We won t to make national markets stronger than black one, that you rather use national market than black one.
We ll also send some rewards for those who were active in our conversation in last article sending us ideas and their review of game.
Removing moderators

There have been a few complaints by certain players regarding moderator position abuse and such. We don t know what you think their jurisdictions were, but we feel obliged to explain some things. The sole purpose of moderators has always been to assist other players and not punish them. Cases they wrote were always double-checked by admins, which then decide about the penalties for those players. They could see basic transactions and logs, but not what you had in your inventory. No one had access to your personal information, e-mails, the amount of gold you bought, nothing. Every mute, every ban, every company removal or training center downgrade was done by us, after thorough check of validity for such action. There was never space for any of them to abuse their role, they are players just like you, with the exception of political module, they were just required to stay away from it just in case, and treat every player equally.
But, we decided to turn a new leaf, and therefore we are removing moderator positions. Absolutely all of the work will be done by admins alone, and hence we are obligated to warn you - due to the massive amount of work we will need to do on top of our general errands, we will no longer warn people for violating rules and reminding them of it, or making pleas to (for example) return the items or gold in order to avoid penalties - we will be acting on it straight away. Keep the rules in mind (you can always find them on the bottom of page on tab RULES), don t violate them, if you are not sure, better to ask and clear things out straight away, than lamenting later.
As always, for any questions, problems, suggestions, feedback, feel free to contact us via any of the official channels. You can use them also to inform yourself about news, maintenance schedule, updates and any other info regarding the game.

Discord

Facebook

Twitter
With this, we conclude this issue of Admin news. Until next time, we hope you will enjoy the missions and other updates we have prepared for you.
Best regards,
eRevollution Team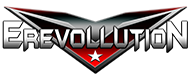 Support
AeonFluX
DonPresidente
Ragnarok
Feiker Baneado
Kaizev
Kaizev
Kaizev
Kaizev
Kaizev
Kaizev
Kaizev
Kaizev
Kaizev
B I T E R
Tenebris
Tenebris
Marvolo
szqlny
Marvolo
Marvolo
Marvolo
Marvolo
RPTerra94
Drethgar
Drethgar
Drethgar
Drethgar
Kiro
Drethgar
Honfoglalo
B I T E R
Ant3
TheHarvester
lkjhgfy209cf4cc2etvop7025tgb
Boby Lee Swagger
Boby Lee Swagger
eRatnik994
Boby Lee Swagger
Boby Lee Swagger
Boby Lee Swagger
maxaurelije
Djambaz
MANOU
Niceone
Niceone
Niceone
Niceone
Niceone
jedimindtrick
nika goguadze
nika goguadze
nika goguadze
nika goguadze
nika goguadze
Mister Smith
lilos989
HuMaVi
Powerfulplayer
Antimon
Puxi
Dewyy
bhrvoje
goodbeer
FarmerF
FarmerF
FarmerF
FarmerF
FarmerF
Ceki101
Paramedik86
Nameless
K o B
K o B
K o B
K o B
K o B
Extremista
genovidev
reza7638
CRIS99
BackOf
Poesia
Unsalondete
destruktors
destruktors
destruktors
destruktors
destruktors
veliki ratnik
Tony Soprano
DareDevil
Pirmadienis
Hidorion
sLaSh5
sLaSh5
sLaSh5
sLaSh5
sLaSh5
Toppertje
mladjo92
Korea
Korea
Korea
Korea
Korea
ady71
vidojko
Galileo193
Tamiya
Purifier
MuebleitorG21
Schrute
dariomgsilva
Jiada
Auldey
lucekek
Bradonja
PREDATOR
Kingorion
True Damage
Nigmata
userlooser
kosek999
Gokey
Shota master
parazitu
parazitu
MONAH
Shadowman83
Screamer
Lord Bendtner
djurdjo
Arkantos
Dexter
meditera
Achilles
Achilles
Achilles
Achilles
Achilles
Miro
Netero
NeGluRiO
steki
Polyarnyy Medved
karree
LordBlackDust
sinch
mahsa1390
Ken Tafiten
nisana
mitelad
Skipper
SameSameButDifferent
PaxReloaded
Undergrad
Desperado
plue5
PMS7
Winter
PomamA
TomiAlb
loveprince
Drugsmx
Drugsmx
Taurus
KamKo
KamKo
KamKo
KamKo
KamKo
KamKo
Korisnik
Korisnik
Korisnik
Korisnik
Korisnik
referent
Orionedi
Asamblea
imoenbg1
Dejan
Draudak
eVokasi
eVokasi
eVokasi
eVokasi
eVokasi
RuPi
lorka
mark00st
Valiantina1984
Romper
Sergio Quevedo
fallco
M E L I O D A S
Darth Vader 1
NikosChalk7
xanthi 1
Basevic
Diaz
Diaz
Diaz
Diaz
Diaz
juka
Menekse
BenitoMK
kubilayhan
KaruK
KaruK
KaruK
KaruK
KaruK
MrSkr1k
MrSkr1k
MrSkr1k
MrSkr1k
MrSkr1k
Gimenez
Ravaneli
combe1985
TT P O B A Jl
General Vazov
Mehel
Senaid1994
Senaid1994
Senaid1994
Senaid1994
Senaid1994
Tyrant
Tyrant
Tyrant
Tyrant
Tyrant
Gergita
Gergita
Gergita
Gergita
Gergita
Darth Bane
Bosnia soldier
backstabber
Valuk
idtt
idtt
idtt
ElCommando
ElCommando
ElCommando
ElCommando
ElCommando
Ikenga
Shahsaba
Grouv0
JokerITA
papiga
Niccolo Machiavelli
rojodemivida
Forever 26
Pasta93
Sula
Gral Righi
nea Livache
nea Livache
nea Livache
nea Livache
nea Livache
schonik
seko54
Elanor
Rasturator
Emporer
Zepar
PumbaaTheWarthog
Rommel121288
Gyilkos
Lutrak
pelmer
Eldrad Ulthran
Eldrad Ulthran
Eldrad Ulthran
Eldrad Ulthran
Eldrad Ulthran
DadyD
nagant895
bequeM
bequeM
bequeM
bequeM
bequeM
RCDE23
pun1sher
The Dark Knight
BlackStalLion
BlackStalLion
BlackStalLion
BlackStalLion
BlackStalLion
BlackStalLion
Bromic
HarryPotter
Del Boy
Alejandro
Smile Evil62
Smile Evil62
Myky
Rossonero
Rossonero
Rossonero
Rossonero
Rossonero
TheOldMan67
Constantine
Fuck this game
Fuck this game
Fuck this game
benito7
Obiwan
D 28
Kojou
Kojou
Kojou
Kojou
Kojou
LeBrah
arca7
arca7
arca7
arca7
arca7
KaZe
KaZe
KaZe
KaZe
KaZe
CallMeDaster
Spinola
Duque de Santangelo
bezveze
Lainhasarrived
Gtmardel
Mr Gabiru 749
Farid
Braza
Sniper
Manuel Sanchez
WorldJustice
Pilsudczyk
Rey Oscuro
AlexEstrella
Trico
kroler
kroler
kroler
kroler
kroler
EddieDarkness
CONAN
Markuin
Nefertiti
Rusty D
Ricardo Terra
Facebook
Hurriyet
She0l
She0l
She0l
She0l
She0l
Zafir0
Zafir0
Zafir0
Zafir0
Zafir0
G u r i n
G u r i n
G u r i n
G u r i n
G u r i n
Pasok na goustaroume
xRv7
xRv7
xRv7
xRv7
xRv7
Kachito
Mister K
Jaron
Sumadinac195
Martin Luna 74
Caruao
TrigresaDlOriente
Barbarossa
Barbarossa
Barbarossa
Barbarossa
Barbarossa
Barbarossa
Baniny
Martin Luna 74
Matejsh
Pablete
Pablete
Pablete
Pablete
Pablete
MhMOl
tinoarso
Bane Bano
Deni Vase
alfil
alfil
alfil
alfil
alfil
Arctic
Arctic
Generallisimus
Generallisimus
Generallisimus
Generallisimus
Generallisimus
Generallisimus
Generallisimus
Generallisimus
Generallisimus
Generallisimus
Generallisimus
Generallisimus
Generallisimus
Generallisimus
Generallisimus
Generallisimus
Generallisimus
Generallisimus
Generallisimus
Generallisimus
Generallisimus
Generallisimus
Generallisimus
Generallisimus
Generallisimus
Blkfyre