Published in Croatia

- Social interactions and entertainment - 3 years ago - 34
Dear Players,
This article won't be too long, we are here to present our new implementation in game.
PIRATES DAILY REWARD


We have implemented it from Day 377(17.10.2019) and it doesn t have an expiration day. It works easily, you gain every 150 minute a free reward which you can use until the end of the day. You have section in storage named Temporary Items where you can see all items you gain. You have to use it until the end of the day or they will disappear.
There are 3 different chests, with 4 different rewards in it which you gain randomly every 150 minutes(counter start from the second you claimed reward). Here is a table of all rewards depending on previous opening of chest.

How it works ? We will try to cover all questions you could ask. You start with lowest part of rewards or 0 rewards claimed. If you claim 6 rewards today, you will get 6 random rewards from 1st column (picture above). Tomorrow after DC you will gain rewards from 2nd column (picture above) and if you gain that day only 3 rewards, next day you will be demoted and open prizes from 1st column. 
NOTICE:
Every 01th,11th, 21th your progress will be restarted and you will start from 1st column again. There will be some changes in graphics and rewards but you will be notified at the time.
QUESTIONS AND ANSWERS.
I will provide some questions and answers which are most frequent by players.
Q: What is Hyper Bar and where can i get it ?
A: Hyper Bar is item which you can build in Research centre quality 3,4,5. Hyper bar is not refilling all your energy, instead of that it removes time of recovery of your energy. So you have to fill up your energy by yourself.
Q: Can i donate my gold to friend ?
A: Gold which is bought with € is possible to donate, but gold earned by medals is not possible to donate because of buying/selling game stuff for real money which is forbidden by rules which you accepted by registering in game.
Q: What is land space and how can i get it ?
A: Land space is a place where you can build your company for economy. You can get it in erev packs time by time or by solving missions/events which consist land space as reward.
Q: If i send wrong law can you delete it or fix it ?
A: It's not Admins fault for your wrong move, we can not fix it and we are not interfering in game.
Q: How does recovery in house pack work and what is the formula for energy ?
A: Your energy will be refilled every 4 minutes (10hp) by default. Depending on which house you activate you will have "minus" seconds for your refill. If you activate house Q2 your energy will be refilled faster by 24 seconds so it will be done in 3 minutes and 36 seconds instead of 4 minutes. If you have whole pack activated you will have more energy to refill and your refill will last for 3 minutes. With x2 recovery week and Q5 house you will have recovery every minute(10hp).
Q: When will we have discount on company ?
A: Never. We won't provide discount for companies.
Q: Are you going to introduce sea battles or air battles ?
A:  No, we won't implement that part in game.
Q: Can i exchange gold from er1 to er2, or buy pack on er1 for er2 gold.
A: No, that is forbidden and we are punishing players for that action.
That is all, I hope that I cover all your questions. If you have more questions do not hesitate to contact us. If you are not sure what you can or can't do, please ask us before you do it.
Since we care about your opinion we would like to ask you which event was your favorite one and which event would you like to see next ?
As always, for any questions, problems, suggestions, feedback, feel free to contact us via any of the official channels. You can use them also to inform yourself about news, maintenance schedule, updates and any other info regarding the game.

That is it for now. Until some other time with more news, have fun and enjoy the game.
Best regards,
eRevollution Team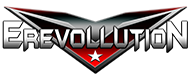 Support
Jamesdelaney
Boby Lee Swagger
Pasta93
Hereli007
Hereli007
Hereli007
Generallisimus
Generallisimus
Generallisimus
Generallisimus
Generallisimus
Generallisimus
Generallisimus
Generallisimus
Generallisimus
Generallisimus
Generallisimus
Generallisimus
Generallisimus