Published in France

- Social interactions and entertainment - 3 years ago - 61
Hello everyone,
We can see that you enjoy in this event which is add in game with changes of resources over the map. You really drained lot of items from game so we will give you some easy event to gain rewards easily to enjoy more in game. This article will be short so let s start with it
LUCKY DICE

 




This event begins 28.10 and lasts until 10.11 (Sunday is last day available to claim rewards, or last day of event).
Every day at Day change, a player will receive 2 dice which he/she can use in the event. Each field on the board contains a prize of some sort, and you will receive the one where your dice brings you. You can also receive dice in the battlefield, where you will have 7% chance per hit to receive additional dice. Another way to receive additional dice is by buying gold packs from the Store. After you collect all prizes from a board, it will reset and you will be able to collect the prizes again from the beginning.
We won't reveal amount of the prizes just yet, you will have to wait for the event to start to find them out for yourselves.
NOTE: Board resets when you collect all rewards and have at least ONE dice 

Small corrections/changes and game Rules

We lifted the bar for receiving bonus strength from 7000 to 8000 strength points.
In last pirate chest instead of 2 Energy Bars we changed into 7 temporary Energy Bars
And please, since it is also a FAQ, if we list for example that an event lasts from date X until date Y, date Y is considered to be the last day for it (day Y, 23:59 ingame time).
Do not forget that we have changed amount of energy recovered by Hospital.

We repeat once more, we have removed moderator positions. Admin is doing whole job, best option for you to report something is via ticketing or by discord you can have fastest reply there.
Please don't do anything against rules or you will be punished, punishment remain same as we wrote already in one of articles.
If a player is caught having multis boosting his account, the main account will be banned for 24 hours, and all of the multi accounts permanently. On top of that, they will receive a punishment in form of deleting their gold amount, deleting companies and/or training centers in amounts:
1st offense: profit removal + 30% penalty;
2nd offense: profit removal + 50% penalty;
3rd offense: profit removal + 100% penalty;
4th offense: permanent ban.


We have lot demands from you to start beyond the limits event again, we will see stats in game for next event than finally decide which event are we going to bring in game next, until that we are more than happy to listen your advice s and proposals.


As always, for any questions, problems, suggestions, feedback, feel free to contact us via any of the official channels. You can use them also to inform yourself about news, maintenance schedule, updates and any other info regarding the game.

Discord

Facebook

Twitter
With this, we conclude this issue of Admin news. Until next time, we hope that you enjoy reading our newspapers and don t forget to subscribe to read all changes on time. 
Also we are prizing first 30 players who vote,endorse and comment article with small reward

Best regards,
eRevollution Team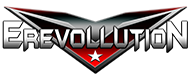 Support
SPIRIT OF DEATH
Boby Lee Swagger
Jamesdelaney
Bunnyliu
Akhenaton Setepenra
destruktors
beautygirl
Tenebris
Moto
Harisharko
covece
tsitoubill
Desteroid
jack
Great
Machak
Don Camello
Fikip
adrian1984
Necromancer
BATASHA
ixion
JorgeGaming23
JorgeGaming23
JorgeGaming23
Centomax
Rapido como uma flecha