Published in Bulgaria - Social interactions and entertainment - 26 Nov 2019 20:52 - 74
Dear Players,
We hope you had great fun and earn a lot of rewards in our Quiz. We are also sorry for mistakes and typos we made and did our best to fix it in the shortest possible time, right after it has been reported. Next time we will make Quiz a bit harder, since you liked it so much. Now let's start with news for the period that is in front of us.
Missions



Missions are coming back for 5th time! Of course, they won't be the same ones, but the main points are the same, so let's start introducing them:
It will last from 29.11.2019 to 12.01.2020
Missions will come in phases (3 of each): 
Basic/Grey missions,
Businessman/Blue, 
Soldier/Green, 
Adventure/Red 

When all Basic, Businessman, Soldier and Adventure missions are completed, Expert/Orange missions will appear and after them, one final mission, with a medal on your profile upon successful completion of all missions.
Approaching the end, we will implement the ability to finish them using gold, but you will be notified about it when the time comes. This time we gave a lot of nice rewards which you can earn by solving these missions. We also considered that there is Holiday period in December and January so you will get some presents. If you solve all missions you can earn more than 500 strength, 2000 experience, 150 work tokens, 700 Energy Bars and many other rewards.
NOTICE:
Buying missions with gold will be available from 01.01.2020
Black Friday





For Black Friday we will give you one Black Friday pack which is boosted with items. Black Friday pack will be available from 29.11.2019 to 01.12.2019. With this pack you will be able to earn Land space, but it's limited like always.  So this Black Friday pack can give you land spaces until you get total max of 31 land spaces. After maximum is reached you will receive some other rewards. For example: If you have 25 land spaces, with 6 Black Friday packs you will earn land space in each pack, and if you want to buy 7th Black Friday pack you won't get land space but some other reward. 
You don't need to count it by yourself, that information will be posted on  picture before buying pack.


For the same period, from 29.11.2019 to 01.12.2019 there will be a discount on: training center, strategic buildings, energy center... Also for question:  "When will we have discount for factories? ", I have to disappoint you with my answer, which is never. 
X2 SPEED and EXPERIENCE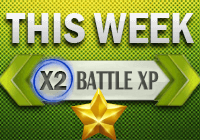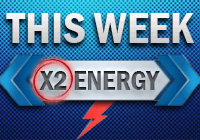 Also on the beginning of missions, we will provide you X2 speed and X2 experience week.It  will last from 29.11 to 08.12 so you can speed up your progress from the start and have more fun.
Beginners and Returnees
We did some tests and we realized how hard is for new players to start the game successfully. Despite the fact that we have tutorials and starter packs. We decided to give you a little boost in company section, so every new player will start the game with :

- Food Factory Quality 3
- Orchard
- Saltpeter Mine
- Weapon Factory Quality 1
All these companies players won't be able to sell, they will only be able to destroy it for free, since they didn't build them.
Items which players are going to receive in start are:
- 1 Gold

- 500 Local Currency
- 15 work tokens

- 2000 storage

- 300Q5 food
- 100 RPG

- 25 Energy Bars
- 1 Hyper Bar

- 1 temp Q4 booster

- 2 temp Hyper Bar
They will also have house Q5 activated for 14 days.
If you have any other ideas how to help new players we are more than pleased to listen to all your ideas and proposals. 
For players which return in game after 15 days we have added in section of rewards small additions. Instead of 100Q5 food the will have 200Q5 food and one Temporary Hyper Bar
Military Unit changes
One week ago you were able to see small changes in Military Unit section. As we announced several times, we decided to limit Military Unit members and limit will be on 40 players for each Military Unit. Military Unit limit will be in charge from next Admin article. For now we are giving you enough time to reorganize and to change Military Units. We are doing this to make you more competitive to each other. We will also introduce new gameplay for you who will be affected by Military Unit changes. There will be some group reward items, boosters adds and possibility to upgrade your Military Units. We will share more details before we implement it in game, for now you have time to reorganize.
From Friday 29.11.2019 we added possibility to change citizenship of Military Unit. Only commander can change it and it cost 50 Golds


Also after this change you can join every Military Unit you want no matter which citizenship you have. Also commander can kick you out of Military Unit
FUTURE CHANGES 

We are still doing tests and calculations to figure out how to make small countries more competitive. There are some plans but we would like to hear your ideas. Some of our plans you already know, but let's write them again.
Place cooldown on changing Citizenship in 30 days, and place fee on changing citizenship which have 100% resources. If you are moving into country which have one 100% resource you will pay fee of 15Gold and it will disappear from the game. If you are moving into country which have two 100% resources you will pay 30Gold, and if country have three 100% resources you will pay 45Gold fee.
We have some ideas, to give some bonus damage to countries which have their territories occupied and we would call it liberty moral.
For example. If France occupied 1 Spain region, during the time in that region there will be created "liberty moral" which will provide all citizens of Spain additional % of damage to liberate that region. Let's say +10% damage after 15 days and it multiplies with all other boosters. And "liberty moral" would be counted for every region and from day it's occupied.
We are thinking on placing restriction for all countries which have 3x100% bonuses to limit them so they can't place DS in their regions, in moment they lose 3X100% they could place DS in any region they want.
Possibility of new factory in game, because slowly gold is rising and Non-gold buyer players have all land spots occupied and raised a buildings on high quality. Maybe to give you option to buy more Energy Centers 
Please share with us your thoughts and ideas of what to implement in the game and what to change. If you have any idea of event or gameplay  don't hesitate to share it with us.
As always, for any questions, problems, suggestions, feedback, feel free to contact us via any of the official channels. You can use them also to inform yourself about news, maintenance schedule, updates and any other info regarding the game.

Discord

Facebook

Twitter
With this, we conclude this issue of Admin news. Until next time, we hope that you enjoy reading our newspapers and don't forget to subscribe to read all changes on time.  First 50 players who write comment will be given small prize, specially those who send as review and their ideas like always.
Best regards,
eRevollution Team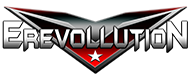 Support
JorgeGaming23
vahiiid 68
vahiiid 68
vahiiid 68
Bunnyliu
Bulgarian warrior
Clark Kent
Klek357
Clark Kent
artist
jedimindtrick
PREDATOR
eVokasi
kubilayhan
Raiden
Generallisimus
Generallisimus
go2go
Clark Kent
Clark Kent
Clark Kent
Clark Kent
Clark Kent
Clark Kent
Clark Kent
Clark Kent
Clark Kent
Clark Kent
Clark Kent
Clark Kent
Clark Kent
Clark Kent
Clark Kent
Clark Kent
Clark Kent
Clark Kent
Clark Kent
Clark Kent
Clark Kent
Clark Kent
SeverusSnape
Klek357
pelmer
pelmer
pelmer
pelmer
pelmer
pelmer
pelmer
pelmer
pelmer
pelmer
pelmer
pelmer
pelmer
pelmer
pelmer
pelmer
pelmer
Mr Gabiru 749
Arkantos
maxaurelije
maxaurelije
maxaurelije
maxaurelije
maxaurelije
maxaurelije
maxaurelije
maxaurelije
maxaurelije
maxaurelije
maxaurelije
maxaurelije
ShcMax
LiamTatlock
Grouv0
HarryPotter
Nigmata
pun1sher
TheGodfather
PMS7
psy4ak
Unsalondete
Mandrake85
papiga
JacQ stankO
dragica1
Taurus
ChokoBoko
batto6o
CitraMoN
CitraMoN
CitraMoN
CitraMoN
CitraMoN
Goranov
Goranov
Goranov
Goranov
Goranov
Goranov
Goranov
Goranov
Goranov
Goranov
Goranov
Goranov
Goranov
Goranov
Goranov
Menekse
Engelmm
PasRatunkowy