Published in United States of America

- Social interactions and entertainment - 3 years ago - 78
Dear Players,
First of all I want to thank you for supporting us and playing with us this year. There were ups and downs during this year. We hope that we gave you a reason to stay with us next year and have fun with program which we are preparing. This December will be a bit easier for you, without any hard missions and tasks in the game. Since it is a time of giving there will be a lot of free things  and it will be quite easy to gain rewards from events.
We hope you had a great year behind you and we wish you to have a lot of happy moments with your friends and family during these holidays. Now let's start with upcoming things in the game.
LUCKY DICE



We think it is too soon to add it to the game again but, since you asked us so many times we will fulfill your wishes and add it (but only because it is holiday time). Lucky dice will be active from 21.12.2019 til 19.01.2020.
To refresh your memory rules are simple as always. Every day at Day change, a player will receive 2 dices which he/she can use in the event. Each field on the board contains a prize of some sort, and you will receive the one from the filed your dice brought you to. You can also receive dice in the battlefield, where you will have 7% chance per hit to receive additional dice. Another way to receive additional dice is by buying gold packs from the Store. After you collect all prizes from a board, it will reset and you will be able to collect the prizes again from the beginning.
NOTE:
Board resets when you collect all rewards and have at least ONE dice. You have 7% when you hit with 100Energy and it's not multiplying and if you make hit with 10 Energy you have 0% chance to get dice.
During the dice you will gain extra dices with every pack you buy in store
20 Gold + 1 Lucky Dice 
45 Gold + 2 Lucky Dice 
125 Gold + 5 Lucky Dice 
275 Gold + 10 Lucky Dice 
420 Gold + 15 Lucky Dice
HOLIDAYS and PACK


From the game day 444 to the game day 464 you will receive daily free rewards from us(you have to claim it). Let's say these are gifts from us for the holidays. In total it will be 20 rewards in 21 day. We will give you one extra day  if some of you forget to claim one daily reward or don't loggin one day. In that case you will be able to collect all rewards. If you forget more than one day to claim daily rewards you won't be able to get all the rewards . 
During these holidays we will provide you one more erev pack to buy from date 30.12.2019 to 05.01.2020. This erev pack won't consist land space in it and all rewards will be the same every time you buy it.
On exactly the same date while pack is being active (30.12.2019-05.01.2020) we will provide you discount which will be same as last time.
AGGRESSOR DAMAGE REDUCE
This is the action which will help smaller countries to get easier on the map. So this will apply on every region from the day it's conquered. For every day your aggressor have occupied one region they will gain -1% damage for fighting against conquered country in that region. First 10 days you won't have any demote of damage but after 10 days you will have -10% damage and it counts on every hit.
10 days = -10% damage
11 days = -11% damage
12 days = -12% damage
…
23 days = -23% damage
24 days = -24% damage
25 days = -25% damage
…
47 days = -47% damage
48 days = -48% damage
49 days = -49% damage
50 days = -50% damage





That is how we imagined it, you start from day 10 and -10% each day you have -1% more and maximum -50% damage. We hope this will help smaller countries to be councuratable in the world. 
NOTE:
Counter started from game day 438. Every time country liberates, country counter will be reseted and it will start from the day when another country occupies region.
BONUS X2 EXP and X2 speed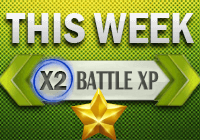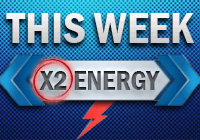 From 23.12.2019 to 29.12.2019 you will have x2 speed
From 30.12.2019 to 05.01.2020 you will have x2 experience
From 06.01.2020 to 12.01.2020 you will have both active x2 speed and x2 experience
As we announced from Saturday, Military Unit members are limited up to 40. All Military units which have more than 40 players will be kicked out. We hope that you will manage to organize if you already did not. Next event will be MU-Tournament with small changes and we hope that you will accomplish your goals and try to be the best MU in world.
We think these are good moves which will improve the quality of the game. Dividing into smaller groups will make you win new medals and be best player/MU/Country in the game.This is something that will keep you entertained. Also rewards can be better with this system, so those who are really best they can win even better prizes. Our general opinion still is that we won't prize a lot those who are not active, we are sorry but with your activity you can reach a lot in this game. Every economy is profitable and you can enjoy it.
We wish you all the best in December, and we hope that you will accomplish all your goals next year, and more of all we wish you to be healthy and to have fun as much as you can.
As always, for any questions, problems, suggestions, feedback, feel free to contact us via any of the official channels. You can use them also to inform yourself about news, maintenance schedule, updates and any other info regarding the game.

Discord

Facebook

Twitter
With this, we conclude this issue of Admin news. Until next time, we hope that you enjoy reading our newspapers and don t forget to subscribe to read all changes on time.  First 50 players who write comment will be given small prize, specially those who send as review and their ideas like always.
Best regards,
eRevollution Team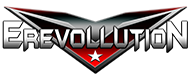 Support
Desteroid
Ant3
JacQ stankO
Ragnarok
artist
Clark Kent
Clark Kent
Tenebris
Bunnyliu
Toppertje
Vingador
Klek357
Pasta93
Yankee78
Yankee78
Yankee78
Yankee78
Yankee78
Yankee78
Yankee78
Yankee78
Yankee78
Yankee78
Yankee78
Yankee78
Yankee78
Yankee78
Yankee78
Arctic
giannis2001
giannis2001
giannis2001
giannis2001
giannis2001
giannis2001
giannis2001
giannis2001
giannis2001
giannis2001
giannis2001
giannis2001
giannis2001
giannis2001
giannis2001
Jehutimes
Pericles
Pericles
Pericles
Pericles
Pericles
danx776
gargabg
Juan Hunter
Night wish
Night wish
Night wish
Night wish
Night wish
Night wish
Night wish
Night wish
Night wish
Night wish
Teshu First
Miltiados
Miltiados
Miltiados
Miltiados
Miltiados
Miltiados
Miltiados
Miltiados
Miltiados
Miltiados
Miltiados
Miltiados
Miltiados
Miltiados
Miltiados
Aridanra
Aridanra
Aridanra
Aridanra
Aridanra
Aridanra
Aridanra
Aridanra
Aridanra
erev2telos