Published in Peru

- Social interactions and entertainment - 3 years ago - 167
LUCKY DRAW FOR MERRY CHRISTMAS

Because Christmas is approaching, I took the initiative to give away some prizes, for all the players who have stayed in the game and motivate them in this way to continue in this game, as we are few but it is fun many times, it has tasted the sweet taste of victory, also as the bitter taste of defeat, it has been a very rewarding year and I sincerely hope Admin continues to bring news to the game and make it more and more entertaining. 
I also had the collaboration of several friends in the game who contributed with juicy prizes.
   I want to give a big thank you to all the players who contributed with each grain of sand to make this great draw. 
This is the table of contributions of each player:
Due to all these juicy contributions we have the following total of prizes:

Take the initiative and dare to participate in this totally free draw, you could be the lucky one to win some wonderful prizes.....

Well, the time has come to know how to participate, it s extremely simple:
1 .- just write in your commentary the number, sequentially, if you come and place any number at random simply be disqualified, if someone notices this violation, do not pay attention and follow the sequence of number, for example, 1, 2, 3, etc., So that there is a sequence and is easier to choose the winner.
2 .-

You should also make a comment about the festivities is not to make it different and more striking, for example:
 Comment 1: At this time of year I wish you all an excellent holiday, no matter what your religion or beliefs are, this is a month of peace, which I believe every human being should enjoy with his family in the most beautiful way possible. 
Note:

You must register until December 24th until 19:59 erev time, until then comments will be valid. 


Note 2:

Comments that do not write your Christmas message will also be invalid.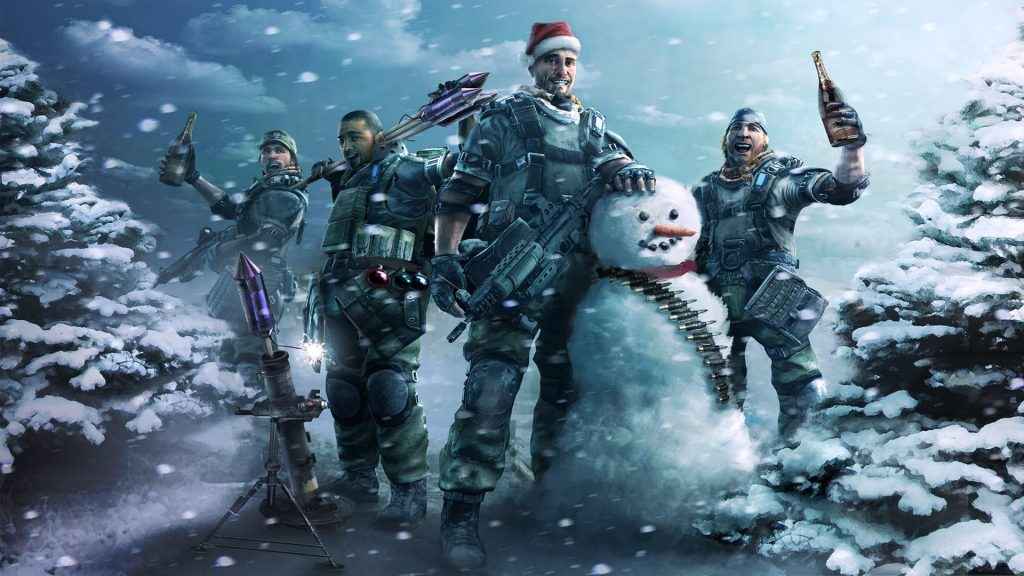 The winners will be chosen on December 24th at 23:00 Erev time.
In the following way, depending on the number of comments that exist.
For example a total of 100 people have commented, the following page will be used Sweepstakes Page , I will give an example this page chooses number at random and can be programmed is what I will do, and the winners will be shown as follows:
EXAMPLE (It is only an example, if you enter the link you will realize that there is an option to choose date, it is what will be used for the draw) 
On December 24th at 20:00 erev time, I will add the link of the Official Drawing so that those who wish can review the live draw.


Finally we have here the list of the prizes you can get:
The prizes will be awarded on December 25th or 26th, so if you are one of the lucky winners, don t worry, you will get your prize.  
Without further ado, I m off to wish you all the best of luck.
I also want to go ahead and Wish each of you a great holiday, enjoy this holiday with your family and loved ones, as they are the most important thing we can have. 

Note: In the future I hope to make more drawing do not forget to subscribe to be aware of the News. 
Support
The Fuerte
The Fuerte
The Fuerte
Bunnyliu
Marvolo
coassss
Tenebris
Kosingas
Kvii left game day671
Evans
Toppertje
Klek357
count zero
garciat
YUNOGM
Polyarnyy Medved
RonaldR
Napoleon
Opssyen
subagent
subagent
subagent
subagent
subagent
subagent
subagent
subagent
subagent
subagent
subagent
subagent
subagent
subagent
subagent
BillyGrande
Admin
Admin
Admin
Admin
Admin
Admin
Admin
Admin
Admin
Admin
Admin
Admin
Admin
Admin
Admin
Admin
Admin
Admin
Admin
Admin
Admin
Admin
miske
jedimindtrick
Rapido como uma flecha
Rapido como uma flecha
Rapido como uma flecha
Rapido como uma flecha
Rapido como uma flecha
Rapido como uma flecha
Rapido como uma flecha
Rapido como uma flecha
Rapido como uma flecha
Rapido como uma flecha
Rapido como uma flecha
Rapido como uma flecha
Rapido como uma flecha
Rapido como uma flecha
Rapido como uma flecha
Boby Lee Swagger
Boby Lee Swagger
Boby Lee Swagger
Boby Lee Swagger
Boby Lee Swagger
Edinaca
Jehutimes
Jehutimes
ErnestoB4
ErnestoB4
ErnestoB4
ErnestoB4
ErnestoB4
ErnestoB4
ErnestoB4
ErnestoB4
ErnestoB4
ErnestoB4
ErnestoB4
ErnestoB4
ErnestoB4
ErnestoB4
ErnestoB4
Alcek
XxXPloxXx
XxXPloxXx
XxXPloxXx
XxXPloxXx
XxXPloxXx
XxXPloxXx
XxXPloxXx
XxXPloxXx
XxXPloxXx
XxXPloxXx
XxXPloxXx
XxXPloxXx
XxXPloxXx
TheOldMan67
TheOldMan67
gargabg
Juan Hunter
Lynch
TripleKola
TripleKola
Andreev
Belizarius
BillyGrande
erev2telos