Published in France

- Social interactions and entertainment - 6 months ago - 77
Dear Players,
I hope you had a Holiday with your family and friends, we wish you once more all best in the following 2020 year.
Let's start with the first news this year, we will provide you information about updates and events.
Military Unit Tournament


There has been a long time since we made "restrictions" into Military Units and changed some stuff.
So let's start with small tournament which will be all about Military Units and their members. As you already know from last events there will be closing things on this section too. So, from the first day of the tournament 20.01.2020 you are not able to change your Military unit and Military Unit can not change it's citizenship. 
This time Tournament will be easy and basic. You will have two leader-boards, in first there will be a list of 10 Military Units ranked by it's damage. First 10 Military Units will be prized with rewards and with medals. Second table will be player table where you will see number of damage that player made and only first 50 players will be rewarded,but only first 10 get medal on their profile
Tournament starts at 20.01 and it lasts until 02.02(last day).
NOTICE:
Military Units will be closed until 07.02.2020, and Military Unit won't be able to change citizenship in mentioned date.
Lucky Wheel

As you already saw last week we added lucky wheel into game. We will implement it again from date 01.02-09.02.
Rules are simple in Lucky wheel, you have to gain 3 stars to gain main prize (jackpot). After you gain all 3 rewards you can turn the wheel and gain small rewards but you can not get jackpot prizes again. To make it simple, you can earn all jackpot rewards only once per day.
We changed a bit  the list of prizes from last jackpot and you will be able to see it on weekends. Also small tip to everyone: last weekend highest number of turning wheel is 88 times to get all 3 main prizes.
NOTICE: We are changing list of prizes this time.
X2 Speed Week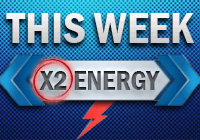 X2 speed will be active from 27.01 until 02.02.
We will rise additional training ground limit onto 10 000 strength.


As always, for any questions, problems, suggestions, feedback, feel free to contact us via any of the official channels. You can use them also to inform yourself about news, maintenance schedule, updates and any other info regarding the game.

Discord

Facebook

Twitter
With this, we conclude this issue of Admin news. Until next time, we hope that you enjoy reading our newspapers and don t forget to subscribe to read all changes on time.  Since this is first article this year we will prize all players who comment our article with small prize, and also if you have some ideas feel free to write it they will be prized additionally.
Best regards,
eRevollution Team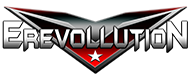 Support
Jamesdelaney
RCDE23
RCDE23
RCDE23
RCDE23
Ragnarok
Klek357
Dreamkiller1504
kosek999
maberub
Salah ad din Yusuf
Salah ad din Yusuf
Salah ad din Yusuf
Salah ad din Yusuf
Salah ad din Yusuf
Salah ad din Yusuf
Salah ad din Yusuf
Salah ad din Yusuf
Salah ad din Yusuf
Salah ad din Yusuf
Salah ad din Yusuf
Salah ad din Yusuf
Salah ad din Yusuf
Salah ad din Yusuf
Salah ad din Yusuf
Salah ad din Yusuf
Salah ad din Yusuf
Salah ad din Yusuf
Salah ad din Yusuf
Salah ad din Yusuf
Salah ad din Yusuf
Salah ad din Yusuf
Salah ad din Yusuf
Salah ad din Yusuf
Salah ad din Yusuf
Salah ad din Yusuf
Salah ad din Yusuf
Salah ad din Yusuf
Salah ad din Yusuf
Salah ad din Yusuf
Salah ad din Yusuf
Salah ad din Yusuf
Salah ad din Yusuf
Salah ad din Yusuf
Salah ad din Yusuf
Salah ad din Yusuf
Salah ad din Yusuf
dastmkd