Published in France

- Social interactions and entertainment - 3 years ago - 86
Dear Players,
We hope you like new medals and rewards for Military Unit tournament. We noticed that you enjoyed playing it and you made far more progress than we expected. This Article will be slightly shorter than the last one, so let's start with upcoming things.
ACT OF WAR


Act of War event will start on 08.02.2020 and it will end on 16.02.2020 (last day). The event will be same like last time. It consists of fighting for your country (True Patriot medal), fighting for your country's allies (True Ally medal), and fighting in resistance wars (on the side of the resistance) (True Revolutionary medal). Each type of fight comes in three stages: Bronze stage, Silver stage and Golden stage. You can view your progress in the event window. Green arrow means that the stage is completed, red arrow that the stage is in progress and grey arrow is for the inactive stage. 

MINOR THINGS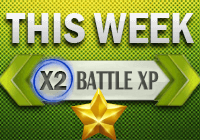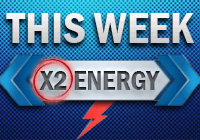 X2 speed will be on for weekends
X2 experience will be active parallel with Act of War, from 08.02.2020 to 16.02.2020
From 08.02.2020 we are changing rewards in disciple boxes, you can see new ones in the table below

After Act of War we are planning to implement the event per your wish, so please do send us your thoughts what kind of event would you like to play . You can share your thoughts through comment, private messages, on discord or via ticketing. 
There is small prize for every player who vote or comment article.
For any questions, problems, suggestions, feedback, feel free to contact us via any of the official channels. You can use them also to inform yourself about news, maintenance schedule, updates and any other info regarding the game.
Support
Discord
Facebook
Twitter
That's it for now. Until some other time with more news, have fun and enjoy the game.
Sincere regards,
eRevollution Team                                                                                                                                                                                                          
Support
SOLAR
NOTEPAD
Facebook
Polyarnyy Medved
Miltiados
nodaz99
Dalululn
Buldozer
dastmkd
Ragnarok