Published in United States of America

- Social interactions and entertainment - 5 years ago - 11
EXTRA, EXTRA!


Photos of PortgasAce have been leaked!

Let s start with the photo of the man himself!





As you can see, he is a very fit and stronk man!

EDIT: Recent sources have told me that PortgasAce likes anime. He s watching Boku No Pico on his computer, the camera just doesn t show it. Just look, he can barely type because he s so into it!

Now, let s take a look at his newspaper work....I mean sweatshop! These poor souls are enslaved by Ace to make articles for him. Just look at them, so many bright young souls and minds. Ace is EVIL!




He has many workers that help him compile the data he uses for his articles.

But in the end, we know that Ace is a wannabe




Now, let s take a look at his boss, Clairvoyant




As you can see, much contrast, much wow. One s a man ladies want to be with, and the other is just some fat guy that spends all day spamming...then there s PortgasAce.

That s all for now, my detectives will bring me more information about the evils that are PortgasAce and his newspaper. We must free those enslaved by PortgasAce at his newspaper!

Catch ya on the flipside,

A Gentleman and a scholar,

Zaphiel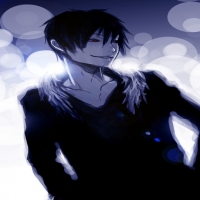 Delta Force Link
P.S FREE THE SLAVES
Support
PortgasAce
PortgasAce
PortgasAce
Bardia
Bardia
Bardia
Bardia
Bardia
Tricky D