Published in Croatia

- First steps in eRevollution - 3 years ago - 81
Hello everyone, it is time we come again with some of the latest news.


New Medal - LEVEL UP




29.4. we will add new medal called God of War.  Every time when player pass 100 levels, he will receive a special quest to solve. When he accomplishes that quest, he will receive a medal and other valuable prizes. Players who have already crossed the level needed for a medal will be able to complete missions in turn and receive rewards (when they complete a level 100 mission, they will unlock level 200 mission ,after they pass 200 mission,they will unlock lvl 300, etc.. )
Military Unit Tournament 




Military Unit tournament will start at 
29.04.2020
 and it will end at
 10.05.2020(lastday)
. Tournament will have 2 leader-boards counting damage of the Military Unit and other will count damage of Single Players. 
First 10 Players/MilitaryUnits
 will earn 
new medals
 on their profiles 
11.05.2020
 with rest of rewards. Military Units will be locked from 29.04., while Military units collect their prize from the gold mine, to 16.05.2020.  
War of Nations 


War of Nations tournament will be active 
from 29.04. to 24.05 (last day)
. Tournament
 involve all countries
,so everyone can participate and gain points. We will just give you some short notes how does this event work: 
Countries will receive points based on their activity in the battlefield, and they will be given like this:
1 point 
- won a direct battle
2 points
 - a country liberates its region through Resistance War
-1 point
 - lost region through Resistance War
NOTE: 
in direct battles, 1 point is given only if the attacker wins it. If the defender wins it, no points are awarded.
The country that collects the most points in the end will receive a reward. In addition, all players who make 
more than 2000 hits
 during the tournament 
will receive a prize
 in Country section (First 10 Countries have rewards for all players in it)
Besides the top countries list, there will be a category for 
Top 10 international players with most overall hits
, and top 3 players will receive a medal on their profile, we will also 
prize all players
 who make
 4000 hits in event period. 
NOTE: Citizenship change will be disabled from 29.04.
 and it will be disabled until the end of the tournament.
Lucky Wheel 



Lucky Wheel will be active for weekend
 02.05-03.05 and 09.05.-10.05
. Rules are simple like always, you have to win jackpot stars in order to receive jackpot. You have 12,5% chance to win jackpot star with every turn. When you win 3 jackpot stars you win first  jackpot prize, after that you have to earn another 3 jackpot stars for second reward(6 stars totally), and after that you need to earn 3 new jackpot stars for last jackpot rewards(9 stars totally). You can win only once per a day all jackpot rewards, after that you can turn wheel and win small rewards but not jackpot.
Lucky Dice



This event
 begins 29.04
 and 
lasts until 18.05
. Every day at Day change, a player will receive 2 dice which he/she can use in the event. Each field on the board contains a prize of some sort, and you will receive the one where your dice brings you. You can also receive dice in the battlefield, where you will have
 7% chance per hit to receive additional dice
. Another way to receive additional dice is by buying gold packs from the Store. After you collect all prizes from a board, it will reset and you will be able to collect the prizes again from the beginning.
X2 Energy Week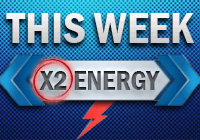 Double Speed energy recovery will be active from 04.05. to 10.05.

Mission unlock -  from 04.05.
you will be able to
 finish mission using gold
; until that point, the only way to pass a mission is to fulfillits task.
There is small prize for first
20
players who comment/vote article.
For any questions, problems, suggestions, feedback, feel free to contact us via any of the official channels. You can use them also to inform yourself about news, maintenance schedule, updates and any other info regarding the game.
Support
Discord
Facebook
That's it for now. Until some other time with more news, have fun and enjoy the game.
Sincere regards,
eRevollution Team                                                                                   
Support
God Ra
God Ra
sinch
Yura UA
Jaron
taylors7
Sniper
satoru1
satoru1
Shiroe
Shiroe
Shiroe
Shiroe
Shiroe
Shiroe
Shiroe
Shiroe
Shiroe
Shiroe
Shiroe
Shiroe
Shiroe
Shiroe
Shiroe
RobertPlant
Fibos
TheHarvester
TheHarvester
TheHarvester
TheHarvester
TheHarvester
TheHarvester
TheHarvester
TheHarvester
TheHarvester
TheHarvester
TheHarvester
TheHarvester
TheHarvester
TheHarvester
TheHarvester
TheHarvester
TheHarvester
TheHarvester
TheHarvester
TheHarvester
TheHarvester
TheHarvester
TheHarvester
TheHarvester
TheHarvester
TheHarvester
TheHarvester
TheHarvester
TheHarvester
TheHarvester
TheHarvester
TheHarvester
TheHarvester
TheHarvester
TheHarvester
TheHarvester
TheHarvester
TheHarvester
TheHarvester
TheHarvester
TheHarvester
TheHarvester
TheHarvester
TheHarvester
TheHarvester
TheHarvester
TheHarvester
TheHarvester
TheHarvester
TheHarvester
TheHarvester
TheHarvester
TheHarvester
TheHarvester
TheHarvester
TheHarvester
TheHarvester
TheHarvester
TheHarvester
TheHarvester
TheHarvester
TheHarvester
TheHarvester
TheHarvester
TheHarvester