Published in United Kingdom

- First steps in eRevollution - 3 years ago - 61
Hello everyone, we would like to present you with the latest news.

M-Unit tournament will start from 13.06 and it will last until 21.06 (Sunday is last day). Military Units will be locked from 13.06, while Military units collect their prize from the gold mine, to 26.06. While tournament is active we will add x2 energy refill.

Missions are coming back!!! Of course, they won't be the same ones, but the main points are the same, so let's start introducing them:
Missions will come in phases (3 of each):
Basic/Grey missions,
Businessman/Blue,
Soldier/Green,
Adventure/Red When all Basic,Businessman, Soldier and Adventure missions are completed, Expert/Orange missions will appear and after them, one final mission, with a medal on your profile upon successful completion of all missions.
It will last from 13.06 and they will last until 12.07. Last week of missions we will unlock possibility to solve them with GOLD.

Lucky wheel will be available this at dates 13-14.06 and 20-21.06
That's it for now. Until some other time with more news, have fun and enjoy the game.
Sincere regards,
eRevollution Team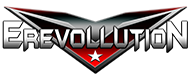 Support
JacQ stankO
JacQ stankO
Ragnarok
nEsTa
Tenebris
TBPTKO
GevinVeliki
Tenebris
Tenebris
Tenebris
Tenebris
Tenebris
Boikov
Nigmata
Guns123
Del Boy
V E N OM
V E N OM
V E N OM
V E N OM
V E N OM
Djambaz
JacQ stankO
AeonFluX
N A T A S H A
Janciss25
Espor
Janciss25
Janciss25
Janciss25
Janciss25
FZolee
Patton
IvayloVanchev
crazygeorge
Moldova
Forever 26
Atlantida
Atlantida
Yura UA
pelmer
pelmer
Poesia
Poesia
Poesia
Poesia
Poesia
szqlny
TheHarvester
TheHarvester
TheHarvester
TheHarvester
TheHarvester
Dejan
Drako Yang
Drako Yang
Drako Yang
Drako Yang
Drako Yang
batto6o
TarrnovoV
Khalifa ibn Zayed
Megabalde
Shahsaba
ssorin1974
Bohdan
Cool Chip
Cool Chip
Cool Chip
Cool Chip
Tyrant
Tyrant
PureEvil
Bromic
eradev
Shota master
Shota master
Shota master
eradev
Shota master
eradev
Shota master
eradev
eradev
KRONUSBEASTT
KRONUSBEASTT
KRONUSBEASTT
KRONUSBEASTT
KRONUSBEASTT
Bradonja
CallMeDaster
kubilayhan
Menekse
Mr Gabiru 749
Etruscan League
kezsezro
kezsezro
kezsezro
kezsezro
kezsezro
Rusty D
danx776
juanek
Triarii
The Perfect Gentleman
Jordan1552
Blobdude
Uladzimir Leanidavich
combe1985
O T A M A N
veliki ratnik
Corwin von Amber
LiamTatlock
Fibos
NeGluRiO
bequeM
XerTaLT
RuPi
RuPi
RuPi
RuPi
RuPi
steki
Adasar
Adasar
Adasar
Adasar
Adasar
Alejandro
Miztli Mx
Dr Benito
Sumadinac195
Sumadinac195
Sumadinac195
Sumadinac195
Sumadinac195
BabamO
Juan Doe
TheGodfather
TheKiller65
TheKiller65
TheKiller65
TheKiller65
TheKiller65
PenaNieto
PenaNieto
PenaNieto
PenaNieto
PenaNieto
PenaNieto
Kim Jong Xiveth
Diaz
Diaz
Diaz
Diaz
Diaz
Fritz Stroebel
Adam Susan
Darth Bane
Valuk
PMS7
Miro
dariomgsilva
St0L3n
mitelad
mitelad
tomcris
psy4ak
Emporer
Zepar
Eklavyaa
dinkokev
RaGEr
AniDroiid
AniDroiid
AniDroiid
AniDroiid
AniDroiid
R9R10
ShcMax
dinkokev
Goranov
Vuk92
Pilsudczyk
Pilsudczyk
Pilsudczyk
Pilsudczyk
Pilsudczyk
WorldJustice
WorldJustice
WorldJustice
WorldJustice
WorldJustice
Tarsi
Screamer
ady71
Aspirina
Marvolo
Marvolo
Marvolo
Marvolo
Marvolo
NeverOrDie
NeverOrDie
NeverOrDie
NeverOrDie
NeverOrDie
Arkantos
Taurus
Toppertje
beautygirl
pantod
Psycho