Published in Greece

- Social interactions and entertainment - 2 years ago - 129
Dear Players
There is a plan to change a few things in the game and gamemechanics. We have talked with you, listen to your ideas, discussed progress,
and collected things we should change to improve this game. So, we will start
with some small updates:
Energy
From 27.06.2020 we will change basic Energy from 500 to 2500 Energy,which means that the old house and field hospital system of energy and refill 
will be changed, just take look at the table below.


Since we changed energy, a change in the recovery formula is also needed. In the old system, you had 10 energy every 240 seconds, now we changed it into 50 energy every 360 seconds.
Store
Since we "speed up" the game a little bit we will change few things in store too.
We will decrease the price of Field hospital and provide you new Field hospital Quality 3 as an option to buy.


We have changed the amount of gold and Energy bars for each pack to buy with money. You will be able too buy 60, 135, 375, 825, 1260 Gold and Energy bar packs will be changed as well. More about it you will have to wait Saturday 
From 27.06.2020 you will be able to buy a Monthly pack and Gold pack.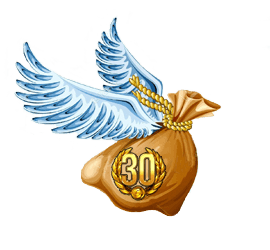 The gold pack lasts for 30 days and it costs 99 Gold, you have special items daily when you buy it and +20% rank damage in all battles 
until you reach level  500. You can buy more packs if you want, but they will last 30 days from the day you activated it, if you activate 
more packs you will extend the number of days you have it.
Also when you activate the Gold pack you have an energy refill for 60 seconds.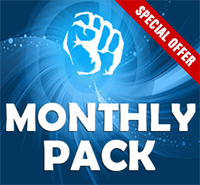 The monthly pack will cost 6,90€ and you can buy it only once every month. When you buy pack with items in it you will have additional -60 seconds refiling energy.
Advanced Camp and Nuke
From 27.06.2020 we will implement Advanced Camp which provides you more strength per day, so you can grow faster.

 
We are also implementing new item in a game called Nuke, and it will give you +1 000 000 000 damage when you drop it. This item will be 
stack-able.

We are also changing the damage of the missile, see table below.

 
Minor changes

With these changes Energy Bars will not provide 100 energy when you use it, instead, it will provide you 200 energy.
The Hospital and Defense system will last for 20 days instead of 30.
As most of you told us that there are s and automate software used for fighting in battles we have implemented CAPTCHA for players 
above 200 level


There is small prize for first 50 players who comment/vote article.

For any questions, problems, suggestions, feedback, feel free to contact us via any of the official channels. You can use them also to inform yourself about news, maintenance schedule, updates and any other info regarding the game.
Support
Discord
Facebook

That's it for now. Until some other time with more news, have fun and enjoy the game.

Sincere regards,
eRevollutionTeam                                                                                                                                                                                                          

Support
Ragnarok
Ragnarok
Ragnarok
Ragnarok
Ragnarok
Ragnarok
Ragnarok
Ragnarok
Ragnarok
Ragnarok
Ragnarok
Ragnarok
Ragnarok
Ragnarok
Ragnarok
Ragnarok
Ragnarok
Ragnarok
Ragnarok
Ragnarok
Ant3
jedimindtrick
Kosingas
Zafir0
ociel
Zhou Enlai
Zhou Enlai
Zhou Enlai
Zhou Enlai
Zhou Enlai
ShcMax
Terorist
Terorist
Terorist
Terorist
Terorist
Terorist
EatsFullLemons
SameSameButDifferent
Vingador
YumKimil
redfighter
redfighter
redfighter
redfighter
redfighter
chris dude
chris dude
chris dude
chris dude
chris dude
eradev
eradev
eradev
eradev
eradev
eradev
eradev
eradev
eradev
eradev
eradev
eradev
eradev
eradev
eradev
eradev
eradev
eradev
eradev
eradev
eradev
eradev
eradev
eradev
eradev
Antonio PQD
Antonio PQD
Antonio PQD
Antonio PQD
Antonio PQD
Viriathuss
AmIABadClass
Menekse
Bellgor