Published in Japan

- Social interactions and entertainment - 2 years ago - 142
Dear Players
Today we start with presenting you new game improvements and what we have prepared for you for next several weeks. 
War of Nations and Resources shuffle 
The resource locations have been changed and it will be available from game day 701 !!! Good luck hunting down 3x100 again ! And please 
note that their distribution was made a week ago, we do not know much
about the 
current geopolitical situation or what happened recently, but you should know that 
we had no intentions of "favoring" anyone, so we randomized 
resources this time. Let the chase begin !


 
War of Nations is a tournament that involves all the countries, it will start at game day 701 and it will end at game day 716. On game day 717 you 
will be able to see table with all winners and prizes. 
System will remain same as last time. Countries will receive points based on 
their activity in the battlefield:
1 point - won a direct battle
2 points - a country liberates its region through Resistance War
-1 point - lost region through Resistance War
Citizenship change is disabled from now (release of this article) until the end of the tournament and it will be available again after receiving 
all the rewards.
Summer Lottery



On the game day 700 we will start old known event Summer Lottery, and it will 
last until game day 723.
On start of event you will receive 5 random cards
, and every new day you will receive 2 cards for free
. With every hit in 
battle you have 3% chance to win additional card. Cards will be also given as 
bonus in packs. You will be able to see how many of them before you buy it. Exchanging cards is not possible. One of the reward in this event will be Pet, good luck in a chase for it.
Note: You can earn maximally 1 card in battles per a day. 
Pets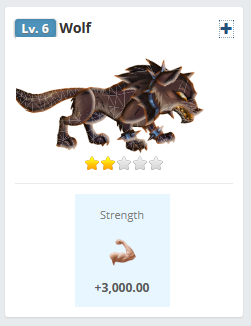 As you already saw in the game, we have implemented pets. Pet is new implementation which will boost up your strength for now. As time 
pass we will add new things.  
You will be able to receive pet in Weekly tournament and you will see it on Pet 
page and on profile, so other players can see it also. 




Every day you 
have to feed a pet, in a case you do not feed it and timer drops to 00:00:00, 
pet will level down and you will lose bonus to previous one. With 
each level you will receive 500 strength. If you have pet on level 5 you will 
have 5x500 strength=2500 strength more in battle so it means that your damage 
will be higher. 



You can 
rise level of your pet with serum
, when you use serum you have
 100% c
hance to rise level of pet. In a case that you have a pet and win another one in 
tournament you won t have 2 pets, instead your level of pet will be raised to 
next level.
Discount and eRev Pack



Since we added some new stuff in the game and changed resources, you will be able to buy pack from  08.09.2020 to 13.09.2020 (Last 
day).
 ). In the first two packs you will be able to land spaces and after that you will receive serums for your pet. 
We will also give you discount in same time period as pack for Training grounds, Strategic buildings and Special Items.
For all players who comment and vote article today, they will receive small gift.

For any questions, problems, suggestions, feedback, feel free to contact us via any of the official channels. You can use them also to inform yourself about news, maintenance schedule, updates and any other info regarding the game.
Discord
Facebook
Sincere regards,
eRevollutionTeam                                                                                                                                                                                                          
Support
Positive M
A L B E D O
Killemachine
martinko
CallMeDaster
TheGodfather
dbPand
juka