Published in Serbia

- Social interactions and entertainment - 23 days ago - 122
Dear Players
Summer is behind us, we hope that you stay safe and relaxed as you could depending this real life situations which is upon us. In this article we will show you our plan for next period how to entertain you.
Missions



 
Missions are coming back again! Main points of solving missions remain same, but let s refresh our memory:
It will start at game day 728 and it will last to game day 758(Sunday is the last day)
Missions will come in phases(3 of each):
Basic/Grey missions,
Businessman/Blue,
Soldier/Green,
Adventure/Red
When all Basic, Businessman, Soldier and Adventure missions are completed, Expert/Orange missions will appear and after them, one final 
mission, with a medal on your profile upon successful completion of all 
missions.
NOTE: 
We will unlock option for solving missions with gold in last week but not before.
ACT OF WAR
 
This event is long time ago presented and it wasn't in game for long time. We did not added it before since we get bad review from you that 
you didn't liked it a much .  Event will start at game day 728 and it will last until game day 744(last day)
The event consists of: fighting for your country (True Patriot medal), fighting 
for your country's allies (True Ally medal), and fighting in resistance wars 
(on the side of the resistance) (True Revolutionary medal).
Each type of fight 
comes in three stages: Bronze stage, Silver stage and Golden stage. After you 
complete a certain stage, you will receive one random prize from the list 
below. You can choose the order of completing (the pace for TP/TA/TR progress), 
but the order Bronze-Silver-Golden is obligatory for the each. Your progress 
will be saved for the next day 
Bronze stage:
To complete the Bronze stage, you must have 500 hits with or without weapon for any of the individual medal types (TP/TA/TR).
Silver stage:
To complete the Silver stage, you must have 1000 hits for any of the individual medal types (TP/TA/TR). You can once again choose to 
fight with or without weapons.
Golden stage:
In order to complete the Golden stage, you must have 2000hits for any of the individual medal types (TP/TA/TR). 
NOTE:
Once you fill out the complete board, you can reset it for free and start all over.
GOLD MINE

As you saw from Today (gameday 727) and it will last till Monday (gameday 731).You will be able to explore gold in gold mine. Every day you will be 
able to explore randomly from 1Gold to 5Gold. 
DISCOUNT



Lot of players, mostly new one, asked about new discounts. We decided to give you discounts like we add last time. Discount will start at 
gameday 732 and it will last to gameday 737  so you will be able to upgrade your strategic center, buy from store etc…
For all players who comment and vote article today, they will receive small gift.
For any questions, problems ,suggestions, feedback, feel free to contact us via any of the official
channels. You can use them also to inform yourself about news, maintenance
schedule, updates and any other info regarding the game.
Discord
Facebook
Sincere regards,
eRevollution Team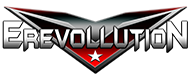 Support
martinko
ociel
TheGodfather
Ant3
Mr SM
Segundaconta
Soy Burro
Forever 26
steki
dinkokev
Buldozer
Buldozer
Buldozer
Buldozer
Buldozer
Screamer
AmIABadClass
AmIABadClass
Segundaconta
Segundaconta
Segundaconta
YumKimil
Generallisimus
Generallisimus
Generallisimus
Generallisimus
Generallisimus
Generallisimus
Generallisimus
Generallisimus
Generallisimus
Generallisimus
Generallisimus
Generallisimus
Generallisimus
Generallisimus
Generallisimus
steki
Generallisimus
Generallisimus
Generallisimus
Generallisimus
Generallisimus
Generallisimus
Generallisimus
Generallisimus
Generallisimus
Generallisimus
Generallisimus
Generallisimus
Generallisimus
Generallisimus
Generallisimus
Generallisimus
Generallisimus
Generallisimus
Generallisimus
Generallisimus
Generallisimus
Generallisimus
Generallisimus
Generallisimus
Generallisimus
Skid Row
Skid Row
Hermers
Hermers
pelmer
eradev
eradev
eradev
eradev
eradev
eradev
eradev
eradev
eradev
eradev
eradev
eradev
eradev
eradev
eradev
eradev
eradev
eradev
eradev
eradev
eradev
eradev
eradev
eradev
eradev
eradev
eradev
eradev
eradev
eradev
eradev
eradev
eradev
eradev
eradev
eradev
eradev
eradev
eradev
eradev
eradev