Published in Serbia

- Social interactions and entertainment - 5 months ago - 63
Dear Players,

We hope that you are safe and healthy, in this news we will present you upcoming events in next few weeks. 



LUCKY DICE



This event begins 07.05.2021 and lasts until 30.05.2021(Last Day). Every day at Day change, a player will receive 2 dice which he/she can use in the event. Each field on the board contains a prize of some sort, and you will receive the one where your dice brings you.
You can also receive dice in the battlefield but not as before.
If you hit with 500Health you will have 5% chance per hit to receive additional dice.
If you hit with 1000 Health you will have 10% chance per hit to receive additional dice.
If you hit with any other number, you have 0% chance to receive additional dice.
Another way to receive additional dice is by buying gold packs from the Store. After you collect all prizes from a board, it will reset and you will be able to collect the prizes again from the beginning.






In last 3 days of event we will add option to buy dices with Gold. Last time you supported our idea so we implemented it permanently.



GOLD MINE




We will provide you Gold mine so you can dig up some gold for free. You can dig up one time per day gold in mine. Minimum amount from digging is 1 Gold and maximum is 5 Gold
Gold mine will be active in same period as Lucky Dice from 07.05.2021 to 30.05.2021(Last Day)





Discount and Packs




During the May we will provide you one more Discount and Packs. You will be able to buy it in 2 time periods of 3 days. On game days: 945,946,947,959,960,961
We hope it will help you fulfil your game goals for April and upgrade some buildings which you did not upgraded before. 


REGISTRATION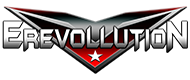 We have changed rules of registration to our game. Since we have lot of players who is trying to harm other players by creating exploited accounts on their referral link or donate amount of gold we decided to change registration. 
Every player upon a register won t automatically get Verification mail, we will check all info player have provided to us before sending him Verification mail. If you have some friend or someone who you have invited to game and you can vouch for him send PM to admin to shorten this process. 
Also beware if you vouch for someone and that one we find out that he is exploited account we will have consequences also. 



Double Experience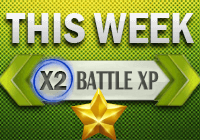 In the Period of 08.05.2021 to 30.05.2021 on the weeks you will have double experience in battles
There is no limit for this, so you can shoot as much as you can no matter of level and you will gain x2 experience.
NOTE: On the days 946,947,953,954,960,961,967,968 there will be x2 experience in battles


First 10 players who comment this article will receive prize.

For any questions, problems, suggestions, feedback, feel free to contact us via any of the official channels. You can use them also to inform yourself about news, maintenance schedule, updates and any other info regarding the game.
Discord
Facebook

Sincere regards,
eRevollutionTeam                                                                                                                                                                                                          

Support
Gedeon
ociel
omidmoradi
omidmoradi