Published in Bolivia

- Social interactions and entertainment - 1 year ago - 45
Dear Players,
With this admin news we will bring to you Halloween prize game which you didn t saw on our games before, so let s start with news for end of the October. 
Halloween Cosplay Contest
The end of October is here, which means that Halloween is not too far! Take part in our Halloween cosplay contest for a chance to win incredible prizes!
The rules are as follows:
-Take a photo of yourself dressed in to your Halloween costume and send it to our support e-mail

erevollutiongame@gmail.com

from mail which you used to register on game
-When you take picture of yourself in Halloween costume or body art, we need to see erevollution logo near you. It s up to you how will you do it, shall it be on PC on background of picture or holding paper with log or something third. Your work must belong to you. Borrowed pictures will not be accepted. 
-Third-party software to edit cosplay photos can be used to a minimum extent (e.g. to add a background, change the eye/hair color, etc). 
-You can hide your face so nobody can recognize you, only important thing is that you have erevollution logo or game opened somewhere in that picture. 
Contest starts at 25.10 and it last until 30.10(last day) and you are free to send mail in anytime of the day to mentioned e-mail address, but please make sure that you have read all our rules and that you apply on it. Administration will elect TOP5 players and send them rewards and also announce Admin news on 31.10.2021. with winners and their costumes. This contest is applied on both erevollution servers together (not separate)
In our privacy policy and TOS we won t use your pictures or share publicly or sell it to third party companies. When you send us an e-mail with your Halloween Costume you accept that we announce your picture in the Admin news 31.10.2021 if we chose you as one of the best costume . 
We have also prepared really nice rewards to you, you can see them in picture under.


* Player is making choice which pet we will upgrade for him, and it can be divided into two pets

NOTE: When you take picture and you want to have logo of erev in background on PC you can find it on following link LOGO
Discuss the cosplay contest with other players and participants on
Discord
Halloween Pumpkin

For all those who are not into making costumes and wearing it, we have prepared old known simple event with pumpkins. Event starts 25.10.2021 and it lasts until 07.11.2021. 
Win rewards by using a axe to break the pumpkins. There is total 20 pumpkins, 10 contain rewards, while other 10 contain candy (no reward). You get 3 axe each day on day change. You can use them only today or it will disappear tomorrow. You can always buy more axe in our store and crack open each pumpkin. You can receive additional axe by fighting in battles. If you hit with 500 Energy you have 4% chance to win additional axe and if you hit with 1000 Energy you have 8%. If you use Warfare you wont be able to receive additional axe. New set of pumpkins appears each day. Rewards are placed at random locations and will be different for each player, each day.
Good luck and Happy Halloween.
For any questions, problems, suggestions, feedback, feel free to contact us via any of the official channels. You can use them also to inform yourself about news, maintenance schedule, updates and any other info regarding the game.
Support
Discord
That's it for now. Until some other time with more news, have fun and enjoy the game.
Sincere regards,
eRevollutionTeam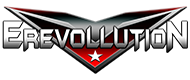 Support