Published in Austria

- Social interactions and entertainment - 1 month ago - 35
Dear Players,

June is in front of us, here are our event plans for this month. We will place two events which you like the most.
Quest Season

Event will start at 06.06 and it will end at 26.06. Like before, there is total of 44 prizes, first one is free. For each prize you have to gain 1000 Stars. 
When you open Quest Season tab you will see that you have 8 Quests to solve in 3 different sections :

One Day quest - 4 quests with 350 stars with duration of 24 hours
Three Day quest - 2 quests with 550 stars with duration of 72 hours
Weekly quest - 2 quests with 1050 stars with duration of 168 hours

When you complete quest you will have to wait for lease time to expire on timer and then you get your chance to solve next one. Quests will appear randomly. If you do not solve quest in mentioned time you will get new one. Each quest is possible to be solved in given period. Those who want to buy more rewards will have separate section. After buying one of our tickets you will receive extra rewards. Anyone can claim rewards until the end of this event. Event will last for 21 day and there will be timer to help you track the time. We won t extend it this time so please be careful and collect all prizes on time. 
Beyond the limits

We are giving back event which you have called a most lately to add. It is called Beyond the Limit, lasting from 03.06 until 19.06. We imagined it in a way it profiles those best of the best, nationwide and worldwide. You will collect points based on your activities in game, be it work, train, fight, build companies etc. There will be two categories, individual and top nation, and only those most worthy will receive shiny new medals on their profiles. We have made some visual changes for event and you will be able to see table with points whole time. Also in same table you will be able to see process of gaining points.


These are points for things you can do in game and you will get points instantly after you finish each one of it. As much task you do more points you gain. It s simple event like in first place when we lunched it. This time you will see progress of some things like using workers, RPG, Weapons etc... So you will know how much you are missing until gaining points.
There will be two leaderboards. First one will be World Wide leaderboard where all players are fighting for their places. Second leaderboard will be separate for each Country, we hope that will make you enjoy event and show that you are the best player in your Country.
Info Board
- From 04.06 we will implement new resource map in game. As we told before we won t time period of changing it but we will make it more often than before. Note that all changes on map are made automatically by , there are few exceptions in not to allow rare resource place in top few countries. 
- Lucky Wheel rewards will be changed from this weekend, as we earlier announced on Discord to help us with your opinion which set of rewards we will provide you. We decided to place following rewards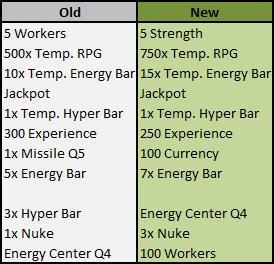 - As we have stated earlier, during June we will change prices in our store.
While we were implementing new things into game server today we saw big battle incoming. There is a war between Bulgaria and Romania which had glorious battle today ended into Romanian side. In this battle you players i hope enjoyed and you are the one who created record of server. There is no more words to add, picture is saying more than any word.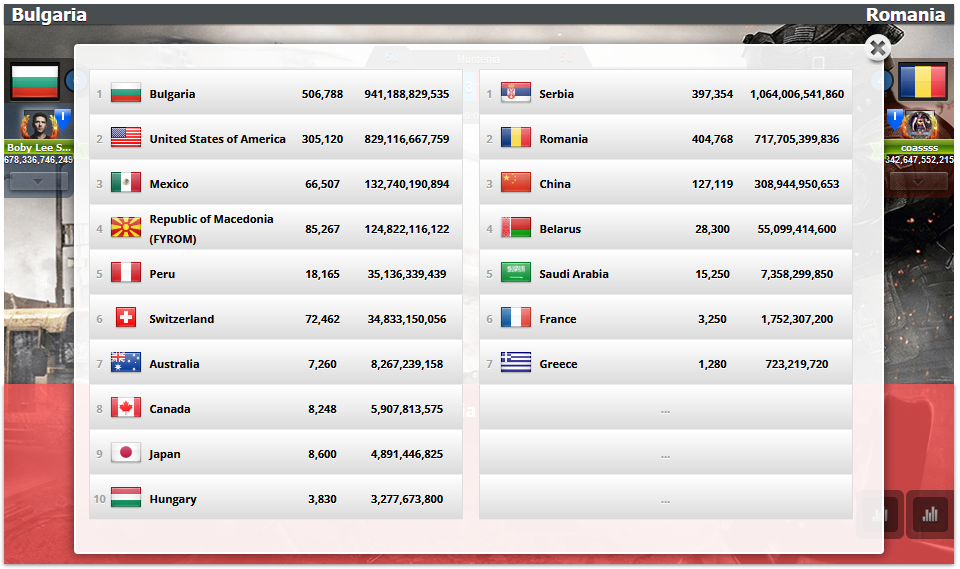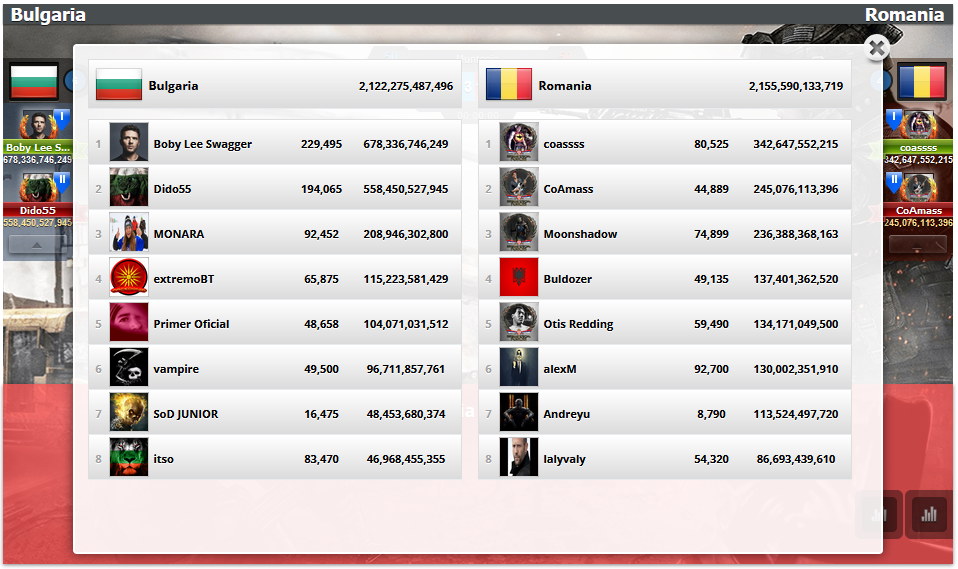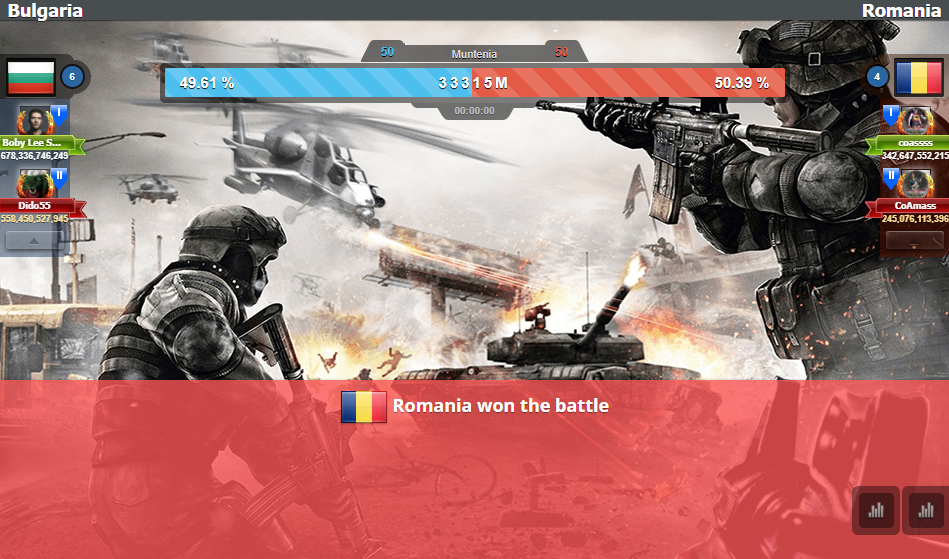 To Countries which are in war, Bulgaria and Romania, we have added 500 Gold into Country Treasure, for first 3 players, by damage, from each side we have delivered Monthly Pack to their accounts.

For any questions, problems, suggestions, feedback, feel free to contact us via any of the official channels. You can use them also to inform yourself about news, maintenance schedule, updates and any other info regarding the game.
Support
Discord
That's it for now. Until some other time with more news, have fun and enjoy the game. Every construct comment on this article will receive reward next week.

Sincere regards,
eRevollutionTeam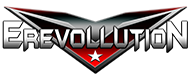 Support
Bunnyliu