Published in Serbia

- Social interactions and entertainment - 2 months ago - 37
Dear Players,

We will introduce you to stuff which we have prepared for you in the next period. There are minor changes which we did recently and we will describe it to you in our Info board at the end of the article.
Autumn Cleaning



Event starts 05.10.2022 and lasts until 19.10.2022. Win rewards by cleaning leafs from the field. There are a total 20 fields to clean, and 7 of them contain rewards underneath, while the other 13 have only leaves. You can clear as many leaves as you want, but each time you do your energy is reduced by 400. Rewards are placed in random fields and will be different for each player and their positions will change every day.
Oktoberfest

This is an event which you saw before, and this will be an easy one for October. October is in front of us and we hope that you love Beer so you can enjoy Oktoberfest event. Event starts 07.10.2022 and lasts until 16.10.2022.
Game is really simple. All you have to do is open barrels of beer. There are 100 barrels in this mini game of which 40 of them have beer (experience).With each click on barrel you are opening it, you can earn Points for event or you will just break barrel and get wooden boards. Wooden boards do not bring you anything except losing attempts onto opening Barrel while when you open a barrel and get a beer mug you gain points and rewards. Each attempt to open a barrel costs you 5 Energy With each level you gain your maximum energy is growing so you do not have to be online so often to spend Energy. If you are not patient you can buy Energy from a store. Like in all new events we are providing you 44 rewards of which the first is free, and you can buy Gold ticket for additional rewards.
Beyond the limits

We are giving back events which you have called a most lately to add. It is called Beyond the Limit, lasting from 14.10 until 30.10. We imagined it in a way it profiles those best of the best, nationwide and worldwide. You will collect points based on your activities in game, be it work, train, fight, build companies etc. There will be two categories, individual and top nation, and only those most worthy will receive shiny new medals on their profiles. We have made some visual changes for the event and you will be able to see a table with points the whole time. Also in same table you will be able to see process of gaining points.


These are points for things you can do in game and you will get points instantly after you finish each one of it. As much task you do more points you gain. It s a simple event like in the first place when we launched it. This time you will see progress of some things like using workers, RPG, Weapons etc... So you will know how much you are missing until gaining points.
There will be two leaderboards. The first one will be World Wide leaderboard where all players are fighting for their places. Second leaderboard will be separate for each Country, we hope that will make you enjoy event and show that you are the best player in your Country.
Halloween Pumpkin

For all those who are not into making costumes and wearing it, we have prepared an old known simple event with pumpkins. Event starts 24.10.2022 and it lasts until 06.11.2022. 
Win rewards by using an Axe to break the pumpkins. There is total 20 pumpkins, 10 contain rewards, while other 10 contain candy (no reward). You get 3 Axe each day on a day change. You can use them only today or it will disappear tomorrow. You can always buy more Axe in our store and crack open each pumpkin. You can receive additional axe by fighting in battles. If you hit with 500 Energy you have a 4% chance to win an additional axe and if you hit with 1000 Energy you have 8%. If you use Warfare you wont be able to receive additional axes. A new set of pumpkins appears each day. Rewards are placed at random locations and will be different for each player, each day.
Hallowen 

This is a new event in game, with old system like older events of a kind. Event starts 21.10.2022 and lasts until 30.10.2022.


Game is really simple. All you have to do is open Pumpkins. In this mini game there are 100 Pumpkins which have Lolipops as rewards (1075 experience) and Bats (0 experience). With each click on Lantern you are opening a selected spot. Like before spots which do not provide you rewards will be a bit blanked and you will see 0 experience in bottom. Each attempt to open Lantern spot costs you 5 Energy, every 28 minutes and 46 seconds you receive 1 Energy point. With each level you gain your maximum energy is growing so you do not have to be often online to spend Energy. If you are not patient you can buy Energy from a store
Halloween Cosplay Contest


The end of October is here, which means that Halloween is not too far! Take part in our Halloween cosplay contest for a chance to win incredible prizes!
The rules are as follows:
-Take a photo of yourself dressed in your Halloween costume and send it to our support e-mail erevollutiongame@gmail.com from the email you used to register on game.
-When you take a picture of yourself in Halloween costume or body art, we need to see eRevollution logo near you. It s up to you how you do it, shall it be on PC on background of picture or holding paper with log or something third. Your work must belong to you. Borrowed pictures will not be accepted. 
-Third-party software to edit cosplay photos can be used to a minimal extent (e.g. to add a background, change the eye/hair color, etc). 
-You can hide your face so nobody can recognize you, only important thing is that you have eRevollution logo or game opened somewhere in that picture. 
Contest starts at 24.10.2022 and it last until 01.11.2022 (last day) and you are free to send mail in anytime of the day to mentioned e-mail address, but please make sure that you have read all our rules and that you apply on it. Administration will elect TOP5 players and send them rewards and also announce Admin news on 05.11.2022. With winners and their costumes. This contest is applied on both erevollution servers together (not separate).
In our privacy policy and TOS we won t use your pictures or share them publicly or sell it to third party companies. When you send us an e-mail with your Halloween Costume you accept that we announce your picture in the Admin news 05.11.2022 if we chose you as one of the best costume. 
We have also prepared really nice rewards for you, you can see them in picture under.


NOTE: When you take picture and you want to have logo of eRevollution in background on PC you can find it on following link LOGO.
Discuss the cosplay contest with other players and participants on Discord.
Discount and Packs

In the time period of 05.10.2022 to 11.10.2022 you will have discount 25% on Workout Areas, Improved and Strategic Building.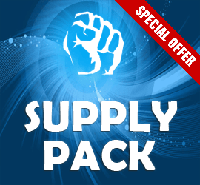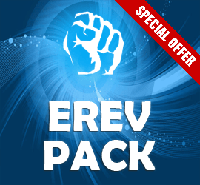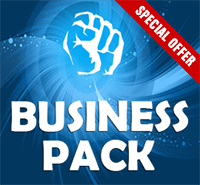 In same time you will also have option to buy yourselfer a pack, again you have eRev pack, Supply pack and Business pack. We hope you will find everything you need in those packs.
Info Board
- As we stated several days ago we did make changes when you receive a pet in rewards for events. If you have a pet on maximum level, and your reward should be that pet, you will automatically receive 300 Gold instead of nothing. We decided to add this comforting reward because players didn t receive anything for a while. Also we won t increase pet level as you asked, it s too much as it is for now, so we are strongly against it.

- For those who are playing on small screens or phones, we have added Game day, date and time in menu. So now you can see time stats when you want without log in/out from the game.


- When you enter battle, and hit with or without weapons you can notice that now you can see your energy below with green color. This is also only for those with smaller screens.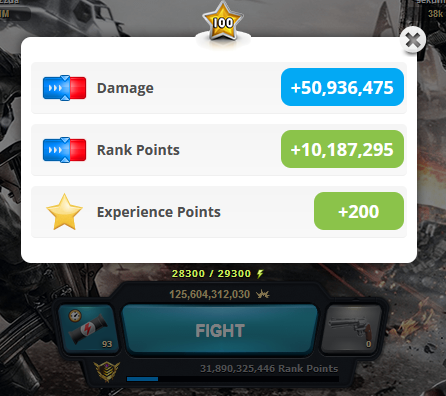 - Regarding sitter days, we won t change for now anything we think only we could decrease the number of sitter days which one player can have over a year. We didn t make anything which we could do so we will leave it as it is.

- Equipment proposals are all rejected, we decided to leave it as it is. Our opinion is that equipment boosted players in the past a lot. Now when pets are here they are not as strong as they were before but they did it s pare. New players can seek their strength in pets while older players who have equipment are already in front of them. Also we are more than happy to hear your proposals.

- We won t be adding stockable Hyper Bars or reproducible in one day. This feature is permanent in game and we will leave Energy bars as the only option for stocking.

- We will make new tiers of damage. Currently making some calculations how to protect smaller and new players to gain rewards and have chance at Weekly Tournament.
For any questions, problems, suggestions, or feedback, feel free to contact us via any of the official channels. You can use them also to inform yourself about news, maintenance schedule, updates and any other info regarding the game.
Support
Discord
That's it for now. Until some other time with more news, have fun and enjoy the game. Every construct comment on this article will receive a reward next week.
Sincere regards,
eRevollutionTeam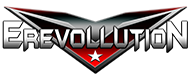 Like in all new events we are providing you 44 rewards of which first is free, and you can buy Gold ticket for additional rewards.
Support