Job Market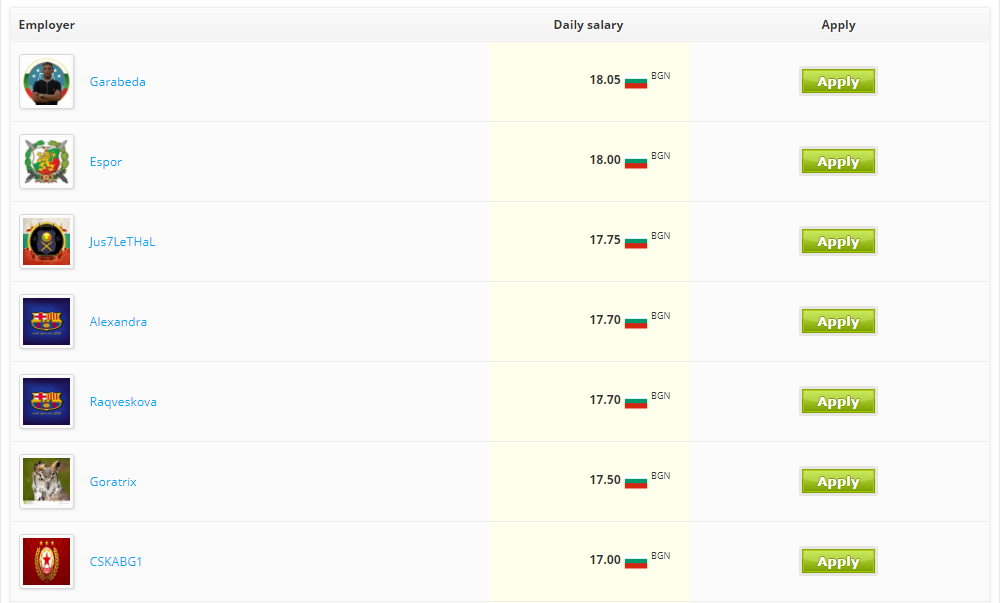 You can view a different country's job market by using the drop-down menu located around the top-right section of the page.
The list of jobs will show employers' avatar, employers' name, as well as salary offered.
To apply a job, press the "Apply" button. Acceptance is instant, but the employer may fire you at any time at their discretion.
If you already have a job, you must quit your current one before applying for a new one.
You need to be located in a country of your employer in order to apply for that job.
If you quit your job second time, there is 1 hour cool-down period before you apply for new job again.
You can't resign your current job if you have already worked today.