Опубліковано в Peru

- Соціальні взаємодії та розваги - 1 month ago - 76


Dear Players,
We hope that you have enjoyed our last events and gained some fine rewards. With this article we will lead you into our new chapter of updates and events which we have prepared for you.

Pirate Rewards, Special Items, Weekly Challenge and Lucky Wheel
As some of you already noticed, we have changed these rewards from 27.02.2021. In 
Weekly Challenge you have 3 more boxes with rewards, we hope that you are 
amused with those rewards. 
Special Item store is doubled for items( Energy bars and RPG) which you can buy 
with gold, for same amount as before you will gain more items. 

Lucky Wheel and Pirate Rewards are changed also as you have asked as several 
times. We decided to add Nuke in Lucky Wheel so players who do not buy packs 
can also gain Nuke.
Card Lottery


As you have already seen this event before, it's simple like always. When event start on first day you will have 5 cards and each new day on 
DC you will receive 2 more free cards. You have also small chances to gain new 
card while you fight in battle. More cards you gain more rewards you can claim. 
This time we have changed little bit rewards so we hope that you will enjoy 
them more than before. 

Event start on day 01.03.2021 and it will last until day 21.03.2021 

NOTE: You can gain unlimited number of cards while you are fighting(in previous 
version of this event you could earn only One card per day)
House Company Quality 6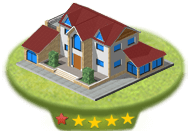 From 01.03.2021 you will be able to upgrade your House company on Quality 6. House Quality 6 provide you 600 Health and -22secounds Energy Recovery. Upgrade cost to Quality 6 will be as for Weapons Quality 6, 520 Gold. In Quality 6 company you will be able to place 10 Workers. We hope that you will like this update since you asked it a lot. 
Experience double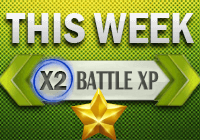 As you have asked and like this thing, we decided to provide it to you for 2 
weekends. So x2 experience will be in game on dates. 06-07.03.2021 and 13-14.03.2021.
Discount and Packs



From date 05.03.2021 to date 10.03.2021 you will be able to buy erev and supply pack same as you will be able to upgrade your  Strategic Building , Training Ground and buy in Special Items store with discount prices. 
We did also make some changes in training grounds. So players which have less 
than 27 000 Strength have additional training bonus until they reach 27 000 
Strength.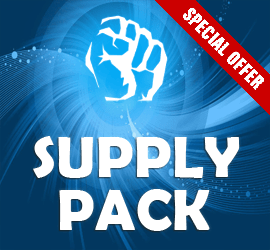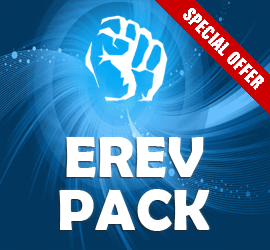 First 23 Players who comment article will small reward.


For any questions, problems, suggestions, feedback, feel free to contact us via any of the official channels. You can use them also to inform yourself about news, maintenance schedule, updates and any other info regarding the game.
Discord
Facebook

Sincere regards,
eRevollutionTeam                                                                                                                                                                                                          

    
Підтримка
steki
victormoma99
SPIRIT OF DEATH
kobby88
xxxx
xxxx
xxxx
xxxx
xxxx
xxxx
xxxx
xxxx
xxxx
xxxx
xxxx
xxxx
xxxx
xxxx
xxxx
xxxx
xxxx
xxxx
xxxx
xxxx
xxxx
xxxx
xxxx
xxxx
xxxx
xxxx
xxxx
xxxx
Light Vader
Corsair